How to Avoid the High Costs of Piracy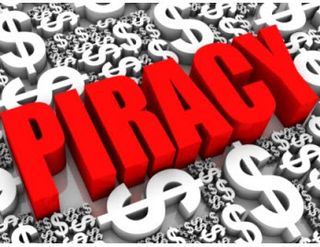 When it comes to content protection in the pay TV industry, the extent of the problem comes down to basic math.
In the beginning, content was only created for three or four major TV networks. Then came HBO and other cable and satellite channels. Now, OTT providers like Netflix and Amazon are delivering some of the world's most popular programs, winning awards that traditionally went only to the major networks.
Add up the numbers and this expansion equals greater opportunities for pirates looking to steal content. Whether it's shown on TV, which is still a robust option in the U.S., with viewers watching 3 hours 36 minutes of TV every day, or streamed on the Internet, industry players must take notice because theft numbers are on the rise.
Illegal file sharing in North America jumped 44% between 2008 and 2014, according to one study. This is not a victimless crime. A 2015 report concluded that illegal downloads cost the media and advertising industries a hefty $2.5 billion annually.
So what are the greatest dangers, and how do providers ensure they're fully fortified against such attacks? There are traditional concerns like signal theft and control word sharing (CWS), but content sharing — the streaming of live channels and VOD content over the Internet to PCs and increasingly to set-top boxes — is the fastest growing type of piracy in the world today.
As bandwidth has increased and consumers get more familiar with OTT set-top boxes like Apple TV and Roku, pirates are leveraging this to sell products and services that attempt to replicate the entire pay TV experience at a fraction of the price.
This primary form of attack can be combated with the right combination of conditional access (CA), digital rights management (DRM) and forensic watermarking technologies, in addition to cutting-edge online piracy detection and response services.
In addition, there is a vast spectrum of other new worries, including data hijacking, STB modification and STB manipulation, which is a byproduct of connecting the STB to the Internet. A key for pay TV operators on this front is to adapt their security operation to block potentially harmful Internet-protocol traffic from their STBs while also using separation techniques to ring-fence the STB chipset and safeguard sensitive data.
Theft from screen capture remains a real menace as well. The ascension of crystal-clear HD means criminals can record content directly from a display and retain a level of quality with market value.
Again, the answer here is the use of forensic watermarking. By utilizing network forensic techniques, operators can pinpoint content when it's redistributed and trace it back to the original stream or source. This is a necessary step as Hollywood studios expect licensees of their content to proactively monitor against piracy.
Ultimately, a willingness to adapt is essential when it comes to locking down video streams from the headend to the viewer's screen of choice. That means implementing everything from next-generation oneway and two-way cardless clients to smart cards and embedded hardware solutions.
But beyond those upgrades, it's also essential to bring in anti-piracy expertise to assure 360-degree content and business protection. This approach is key to stay one step ahead of the pirates, who will inevitably continue to trying to steal and plunder.
Christopher Schouten is senior director of product marketing at NAGRA.
The smarter way to stay on top of the multichannel video marketplace. Sign up below.
Thank you for signing up to Multichannel News. You will receive a verification email shortly.
There was a problem. Please refresh the page and try again.