HFC To Be 'Cornerstone' Tech For NBN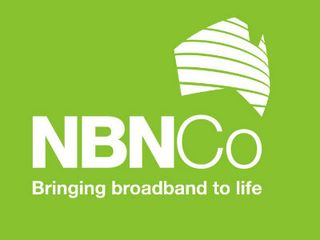 While there's been some controversy surrounding what's the right strategy for NBN Co due to a bit of an historical bias toward FTTP, hybrid fiber/coax (HFC) will be a "cornerstone" technology as Australia's government-sponsored agency for next-gen broadband pushes ahead, Bruce McClelland, president of Network & Cloud and Global Services, said the day after vendor announced its chief role in the project.
Fiber-to-the-premises, DSL, satellite and fixed wireless will also play a part in NBN Co's plan, which will ultimately create an open access network for a number of "retail service providers" that will ultimately ride on top of that common mixed-technology network. It's expected that the upgraded HFC network will cover about 3.4 million premises, nearly half of the 8 million envisioned by the NBN project.
While Telstra's HFC networks are in decent shape, Optus's was relatively under-invested, McClelland said, noting that the broadband technology underpinning those networks spans everything from DOCSIS 1.0 to DOCSIS 3.0.
While the plan is to move to a Converged Cable Access Platform, the HFC-facing tech roadmap also includes a possible future migration to DOCSIS 3.1.
As for timing, McClelland said NBN would like to reach commercial trials with the new technology platform toward the end of 2015, with widescale commercial deployments underway by the first part of 2016.
Arris's deal with NBN doesn't include modems and other consumer premises equipment, as NBN will specify the minimum requirements but leave distribution of that equipment to its retail service partners. Arris, though, is "highly motivated to participate in that piece of the solution as well," McClelland said.
Arris and NBN didn't reveal financial terms, though one report placed the value at about $400 million. In a research note issued Monday (February 23), Simon Leopold, analyst with Raymond James, hesitated to put precise value on the deal, but said it could be "worth double digit millions."
Although Arris sees international markets as a growth driver, "recent dollar strength might present a headwind for this opportunity," Leopold added.

The smarter way to stay on top of the multichannel video marketplace. Sign up below.