Greenfield: Viacom Shareholders Should Consider Legal Action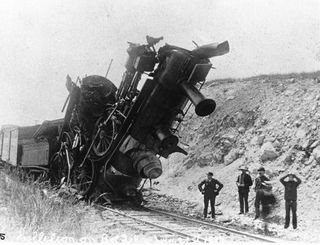 Greasing the tracks of the absolute train wreck Viacom executive chairman Philippe Dauman's and largest shareholder Sumner Redstone's relationship has become, BTIG media analyst Rich Greenfield suggested that Viacom stockholders should sue the media company's independent directors.
In a blog post Thursday, Greenfield said shareholders have a case because it is obvious given Viacom's recent performance, that independent directors haven't held up their end of the bargain to act in all shareholders' best interests.
Six of Viacom's 11 board members are classified as independent. But Greenfield argues that although they have a fiduciary duty to look after all shareholders' interests, instead they have rubber-stamped an ill-advised share buyback program that he says "squandered" liquidity and raised leverage; Okayed promoting Dauman to executive chairman and making him the third-highest paid CEO in the U.S., despite continued operational failures under his watch and now is trying to solve its debt problems via a sale of a 49% interest in its Paramount movie studio. Greenfield views the Paramount sale as "misguided."
All that should give shareholders more than enough fuel for lawsuits, Greenfield wrote. Adding more logs to the fire is that, according to the analyst, the Viacom board is using company funds to finance Dauman's and board member George Abrams lawsuits against Redstone to block his removing them from the trust that will control his shares upon his death or incapacitation.
The analyst has already noted that given the structure of the trust's board, there is no way for Dauman or Abrams to be reinstated, even if they do win.
He added that the independent board members should oust Dauman and end the financing of the Dauman/Abrams lawsuits immediately or face removal themselves.
"Viacom's board is delaying the inevitable and wasting company resources," Greenfield wrote. "The best course of action is to act swiftly to enable Viacom to refocus on the operational challenges at hand, bring on new management and pursue a merger with CBS at market."
The smarter way to stay on top of the multichannel video marketplace. Sign up below.
Thank you for signing up to Multichannel News. You will receive a verification email shortly.
There was a problem. Please refresh the page and try again.