Google Fiber Vision: 'To Create Abundant and Ubiquitous Networks'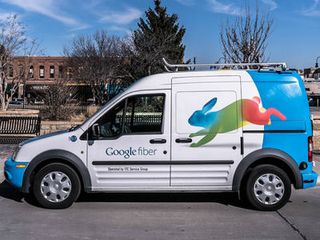 The ultimate goal of Google Fiber remains a mysterious one. Does it plan to create a long-term, sustainable and profitable business, or is the plan to help to establish a workable game plan for municipal providers while also prodding other ISPs to accelerate their move to speeds of 1 Gbps and beyond? We explored the ambitions of Google Fiber in this recent cover story (subscription required).
Ruth Porat, the CFO of Alphabet, Google's new parent company, offered some additional color on yesterday's earnings call.
"Like all of our access efforts, we're really focused," she said. "And our vision here is to create abundant and ubiquitous networks. We think there's a lot of opportunity to improve the experience that users have, and that's where the Fiber team is focused."
Carlos Kirjner, an analyst at Bernstein Research who has retained a somewhat contrarian bullish view about Google Fiber's potential to become profitable and put the hurt on MSOs and other incumbent providers, weighed in with a research note today.
"Staying true to our out-of-consensus view, we see investment in Google Fiber as a net positive or, at worst neutral, as we think the associated downside is limited given Fiber's deployment and go-to-market strategy, as well as what we have learned in our proprietary research in Kansas City and Provo," he wrote.
Alphabet's "Other Bets," the part of the company that includes Google Fiber, saw revenues double amid a wider loss in Q1.
Porat reiterated that most initiatives in Other Bets are "pre-revenue," longer-term projects and will be subject to financial lumpiness. However, the bulk of revenues from that group were generated by Nest, Verily and Google Fiber, with the bulk of capex from Other Bets originating from Google Fiber.
The smarter way to stay on top of the multichannel video marketplace. Sign up below.