Google Fiber a 'Real Business'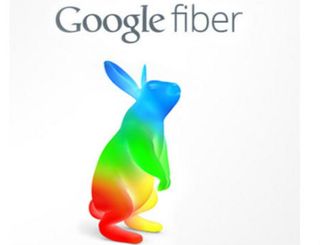 The true intention of Google Fiber has been a point of debate ever since the initiative was announced to the world back in early 2010.
Dennis Kish, the former Qualcomm exec who took the helm of Google Fiber in 2014, put a finer point on the current aims in a story in USA Today (opens in new tab)that offered an update on the service and its expansion plans.
"It is indeed a real business, and it's serving to increase competition as well, and that's something that we don't mind," he told the paper. "We think it's healthy for the market and for consumers."
Of course, Google doesn't necessarily view Fiber in the same way it does its many more mature, money-making businesses. After all, Google Fiber is lumped in with Alphabet's "Other Bets," a group of general pre-revenue, longer-term projects that are nowhere near profitable when taken in as a whole. Most of the revenues at Other Bets originate from Nest, Verily and Google Fiber, with most of the capex generated by Fiber.
And, despite this view of it being a real business, Google Fiber still doesn't reveal subscriber numbers. The last sub-facing figure about Google Fiber came way of MoffettNathanson, which discovered that Google Fiber ended 2015 with more than 53,000 video subs. That number paints part of the picture, however, because Google Fiber tends to lead with its broadband offering. Other analysts believe the market is too dismissive about Google Fiber's potential to become a bona fide broadband competitor.
But it does show how difficult it is to deploy and grow a wireline business from scratch. Google Fiber could accelerate in this area through some new initiatives in which it's riding services on existing fiber infrastructure, its recent acquisition of Webpass, partnering with municipal providers, as well as its growing interest in delivering high-octane broadband service over wireless.
And Google Fiber's ongoing expansion activities (into new markets as well as into business services) make it increasingly hard to argue that this work qualifies as an experiment or simply as an initiative to prod other ISPs to upgrade to deliver 1-Gig (which has happened).
"Now that we have proven the business model to ourselves, we are expanding," Kish added in the USA Today report, adding that the unit is "doing the right things to build a good, healthy, long-term business that is self-sustaining."
The smarter way to stay on top of the multichannel video marketplace. Sign up below.