The Gigabit World Won't Wait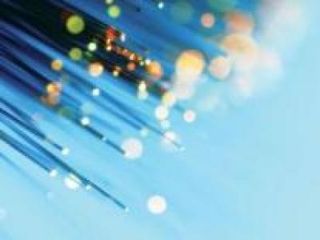 AT&T GigaPower. CenturyLink 1-Gig. Google Fiber. Driven by the overwhelming growth of over-the-top (OTT) video, social media and other rich content, the Gigabit Internet era is here for U.S. consumers. They want it now, they'll switch providers to get it, and they most definitely will not wait for it.
As the longtime residential broadband leaders, MSOs are finally nearing the finish line of a technology that will completely disrupt the competitive landscape and market narrative for Gigabit Internet: DOCSIS 3.1.
The new standard will also finally put the benefits and capabilities of the next generation of broadband delivery technology – the Converged Cable Access Platform (CCAP) – in full view and allow MSOs to compete for Gigabit Internet customers.
As with any product with CCAP's potential, it comes with competing claims and confusion. So let's set a few facts straight so the industry can move forward and unleash the potential of Gigabit Internet services and the ultra broadband customer experience.
Will the Real DOCSIS 3.1 CCAP Please Stand Up?
The transition to the DOCSIS 3.1 standard is both imminent and crucial to enabling MSOs with the capacity and speed they need to step into the ultra broadband generation. The challenge is parsing through the reality of CCAP equipment: is it DOCSIS 3.1-compliant now or will it "evolve" there over time? Will it be able to do full spectrum to reach the maximum of 10 Gbps downstream, or is that a future consideration and additional cost?
Advice to MSOs: Networks are built with equipment, not slides. With Gigabit Internet competition heating up, look for CCAP solutions that are fully DOCSIS 3.1 compliant today for both upstream and downstream. Also, understand the roadmap to know what additional investments will be required down the road to actually deliver DOCSIS 3.1 from a CCAP, including potentially needing to rip and replace switch cards, line cards or PHY modules. Underdeveloped technology and expensive card overhauls could add costs, time and complexity to Gigabit rollout plans.
Think Open, Intelligent and Software-Defined
There is also a view that CCAPs designed on open Advanced Telecom Computing Architecture (ATCA) platforms are limited in their ability to scale with DOCSIS 3.1 compared to proprietary hardware designs.
Advice to MSOs: Nobody likes vendor lock-in. ATCA platforms are open and designed to incorporate the latest trends in high speed interconnect technologies, next generation processors and carrier-grade reliability and manageability. More importantly, they are purpose-built as CCAPs based on their intelligent software, which makes them inherently more cloud-ready than proprietary hardware. In fact, there are ATCA-based CCAPs that support full spectrum DOCSIS 3.1 downstream today.
Be Wary of "Headend Hogs"
While the focus is on delivering Gigabit services, the original premise of the CCAP specification cannot be overlooked: a super-dense edge architecture that combines edge QAM and CMTS functionality in a device that saves headend space and power while converging IP services.
Advice to MSOs: While some CCAPs can be up to 75% deeper or weigh four times as much, the key metric to impact the bottom line is power consumption with some CCAPs costing up to $1,200 more per year per chassis to power. Given the size of CCAP deployments in the coming years to support Gigabit services, understanding the cost difference in power consumption and what that adds up to over time is critical. One major U.S. operator that deployed CCAPs in a major market found that they saved more than $5 million in energy costs in just the first year.
It's the Gigabit World, not the Gigabit Wait
While telco and fiber competitors have seized headlines over the past year through limited fiber-to-the-home deployments in very select markets, MSOs stand on the precipice of Gigabit-enabling their entire HFC footprint and leading the ultra broadband industry for another decade. It will be a game changer and leading the charge will be CCAPs that support full spectrum downstream DOCSIS 3.1 today, effortlessly scale and are ready for cable's software-defined future while minimizing their headend footprint and power consumption.
--Lisa Garvin is a senior product manager for Casa Systems, a provider of next generation cable edge technologies.
The smarter way to stay on top of the multichannel video marketplace. Sign up below.
Thank you for signing up to Multichannel News. You will receive a verification email shortly.
There was a problem. Please refresh the page and try again.