Get Ready for Gigabit Broadband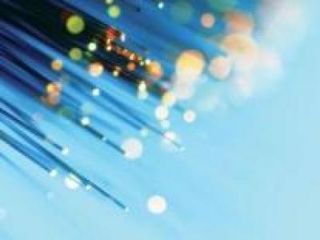 Gigabit Internet speeds are right around the corner and about to release technological potential that has been constrained for far too long. Fueled by consumer demand for ever faster and more reliable broadband and Internet, cable operators are getting ready for mass deployment of Gigabit speeds to cable subscribers throughout the country.
Capable of delivering a dramatic increases in speed, Gigabit broadband which will radically alter how consumers currently apply and interact with Internet technology, and create avenues to innovation and applications that have yet to be explored. Gigabit speeds have the potential to improve education and distance learning, close the digital divide by providing equal access to all and extend online healthcare to remote areas, all while accelerating economic development.
So what's driving the demand for Gigabit broadband? Just a few short years ago, the average household had an average of two or three devices connected to the home network. Today, in the Internet of Things (IoT) era, the number of "connected" devices is growing at an astounding rate, resulting in a substantial increase in the average number of connections per household. In addition, the use of the Internet has evolved. Gone are the days of viewing simple web pages, consumers now leverage the Internet for streaming over-the-top video content, cloud storage, sharing high resolution images, interactive online gaming and more. Suddenly, the average U.S. Internet connection of 11.5 Mbps is no longer enough.
Yet enhancing Internet speeds for consumers is only part of the story. The real excitement comes from removing the bottleneck for developers, without the confines of a typical 11.5 Mbps connection. Although some question the need for a 100x increase in speed, our inability to wrap our minds around the potential for Gigabit Broadband is understandable. Thomas Watson, the legendary IBM CEO, is quoted in 1943 as stating "I think there is a world market for maybe five computers". Gigabit broadband is like that. Super-fast lines will allow us to do things that we couldn't imagine doing with today's Internet.
Stars Aligned for Gigabit Services
The stars started to align in December of 2012, when Google's Eric Schmidt announced a shift of the company's Google Fiber program from being an "experiment" to being run as a business. Within weeks, in January of 2013, then-FCC chairman Julius Genachowski issued the "Gigabit City Challenge" to establish at least one Gigabit community in all 50 states by the close of 2015.
Google's Fiber program may have been the spark to light the fuse — Gigabit services have fostered healthy competition among Internet and telecommunications providers, who are now in a position to consider not "if" but "when and how" to deploy Gigabit broadband in order to meet consumer's perceived "need for speed" and maintain their competitive edge.
The combination of federal support for faster Internet speeds and ISP competition is good news for home and small-business users who are just beginning to grasp the potential of Gigabit Internet speeds. AT&T, Comcast, Cox Communications and Liberty Global have each pledged Gigabit coax rollouts within the coming year. And Comcast has gone so far as to offer speeds of 2 Gbps in certain areas. For cable operators, what makes this possible is DOCSIS 3.1 technology, which provides service providers with the tools to offer multi-Gigabit speeds, traditionally associated with fiber, quickly and easily – and without tearing up the ground in front of homes or city streets.
Communities and municipalities are now using their Gigabit broadband speeds as a competitive advantage in selling homes and attracting new businesses. According to a recent study from the Fiber to the Home (FTTH) Council found that communities with widely-available gigabit access have experienced a positive impact on economic activity where gigabit services are widely available.
A Rush for Consumers & Developers
For the average home user numb to the effects of traditional broadband and Internet speeds, Gigabit rates will come as a satisfying rush. Of course, any bandwidth improvement is subject to more data, so the move to Gigabit networks comes just in time for the rollout of Ultra High Definition (Ultra HD) broadcasts and content. With Gigabit broadband, multiple streams of 4K video will be possible, with plenty of bandwidth to spare.
4K content may have to share the limelight with more intriguing and imaginative applications of high-bandwidth pipes to the home. A good oracle as to what those applications might be the Pew Research Center's 2014 report, Killer Apps in the Gigabit Age. The Center asked thousands of experts and Internet builders to share their thoughts on applications and activities that might emerge in the Gigabit age, here are some of their thoughts:
-New forms of gaming, such as ones integrating daily life
-Remote medicine and distance learning
-Telepresence (Thanksgiving shared remotely)
-Virtual conferencing; ability to be "anywhere, anytime"
-More sensor data being collected and stored; cloud apps offering richer services
-Two-way, persistent, high-quality video to replace recorded video
-Interactions with doctors, educators and merchants becoming more lifelike
-Augmented reality, virtual environments and life logging
In an era in which consumers demand both high-quality broadcasts and high-bandwidth streaming television content, real-time interactive gaming, and remote home monitoring, Gigabit broadband is arriving right on cue.
About the author:Rich Nelson serves as Senior Vice President of Marketing, Broadband & Connectivity Group at Broadcom Corporation. In this role he is responsible for driving the company's system-on-chip (SoC) strategies for the worldwide set-top box (STB), digital television (DTV) and cable modem end markets. Nelson holds a Bachelor's of Science degree in Electrical Engineering from Rennselaer Polytechnic Institute and a Masters of Business Administration degree from Pepperdine University. Reach the author @broadcom.
The smarter way to stay on top of the multichannel video marketplace. Sign up below.
Thank you for signing up to Multichannel News. You will receive a verification email shortly.
There was a problem. Please refresh the page and try again.