Forecast: 8.4M UHD Blu-ray Discs to Sell in 2017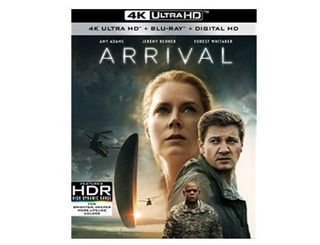 The market for UHD Blu-ray Discs is in the nascent stage, and a new forecast seem to agree.
Futuresource predicts that 8.4 million UHD Blu-ray discs will be sold this year, equating to just 4% of global Blu-ray sales.
Prices for players are becoming more palatable. Sony Electronics, for example, recently set a $300 price point for the UBP-X800 UHD Blu-ray Disc player, which will also support high dynamic range, Dolby Atmos and DTS:X audio.
The firm also notes that it has yet to see "significant traction" from UHD electronic sell-through even as a broader choice of titles in that format – from independents and major studios – emerge, but said that could change if major broadcast and telcos and other types of service providers latch on and begin to support and sell the format. A potential "game changer" could emerge if Apple launches a 4K store, Future source said.
For now, streamed SVOD movies is the most commonly accessed source of 4K content, but holds that UHD Blu-rays are poised to be the "crème de la crème" with respect to quality experience and film choice.
At the end of 2016, about 17 million households across the globe had access to streamed 4K UHD content from an SVOD service and a TV capable of playing it back, Futuresource said.
The smarter way to stay on top of the multichannel video marketplace. Sign up below.