FCC's Auction Target: The Impossible Dream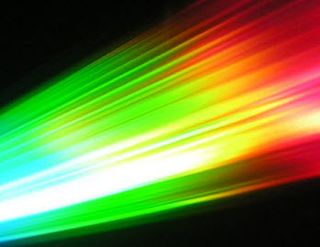 In the 600-Megahertz reverse auction for broadcast TV station spectrum, the Federal Communications Commission has set an unattainable bar: An $86 billion ask for 126 MHz of frequency to then be made available for wireless use, at a value that most analysts say is only worth between $30 billion and $40 billion. The FCC ask and the market realities are far apart.
Should this auction be considered the greatest boondoggle in a rich history of TV broadcasting? Is this deal designed to fail, or to make a statement to educate broadcasters about their spectrum value? Or must this be the price of admission for cable to join the wireless party?
I say none of these. This auction is the result of the change from analog to digital, with spectrum made redundant by more efficient digital transmission. The change required significant capital investment by the broadcasters. Throughout the world, broadcasters were granted free or low-cost broadcast licenses to encourage the capital investment required for over-the-air (OTA) transmission. And millennials are rediscovering the value of "free, ad-supported" OTA broadcast: Witness the "cord-cutters special" on Amazon Prime Day!
Why should national wireless incumbents even bid in this auction?
After all, U.S. wireless is a saturated market (400 million-plus devices) that gets about $50 per subscriber at best (Sprint and T-Mobile both average less). What's more:
• 600 MHz is not the frequency desired for the Internet of Things (IoT);
• 600 MHz is for penetrating buildings and foliage and has decent multipath in terrain; and
• Antenna design for these wavelengths is very challenging (and expensive) for small, low-power devices.
This huge $86 billion clearing cost could lead to an extended and uncertain incentive auction. Several factors are likely to doom the desired result, including the lengthy, cumbersome process: If the auction doesn't meet the minimum, the cycle is repeated, potentially multiple times until the FCC gets its financial minimums.
This drawn-out process will also lead to less spectrum available for each successive auction round. This follows non-cooperative game theory: Successive bid rounds are necessary to discover competitor intent without revealing specifics during the bidding.
The odds of an unsatisfying outcome went up dramatically with that astronomical ask, because less than one-third of the first-round clearing target is likely to come from the national wireless incumbents.
According to their own reported statements on likely spending options:
• Sprint: "Will sit out" (Sprint could use low-band spectrum, but has no money and plenty of 2.5 GHz frequency already);
• T-Mobile: Has a potential spend of "roughly $8 billion";
• AT&T: "will spend as much as $10 billion" (can't bid freely; frequency holdings limited by the FCC in many markets due to being an Advanced Mobile Phone Service incumbent); and
• Verizon Communications: "will limit its bids to $5 billion" (also can't bid freely; frequency holdings limited by the FCC in many markets due to being an AMPS incumbent).
I predict it's very likely that T-Mobile, AT&T, and Verizon will meet current bid expectations. But much more is unlikely. Liberty Global dropped out during the late stages of bidder registration.
Dish Network bid up the last auction and is already sitting on more than 40 MHz of nationwide spectrum, and has little incentive to bid. Google? Nope. Facebook? Ditto.
Comcast? Yes! Comcast is a registered bidder. But Comcast is not likely to mortgage its proven, profitable success in all facets of video and Internet by committing tens of billions of dollars during the next five years to create the necessary components (thousands of tower leases, radio purchases and expanded fiber backhaul) to run a new national wireless network.
In spite of that, there are still legitimate reasons why America's cable industry wants to partner to offer fixed broadband across their own and a wireless company's operating regions.
Fixed broadband technology has come a long way from Sprint One (MMDS) 15 years ago.
Comcast is expected to test the wireless waters as an mobile virtual network operator (MVNO) — who says it has to be mobile?
The economics of this auction may prove overwhelming and a bust for both the FCC and broadcasters. Whatever happens, it's pretty clear the demand for more wireless spectrum is not going away anytime soon.
Antonio Nash is a consulting manager at Hitachi Consulting.
The smarter way to stay on top of the multichannel video marketplace. Sign up below.