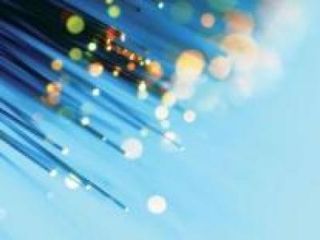 With Verizon Communications pushing out FiOS upgrades that enable the telco to pump out symmetrical data speeds and, therefore, expose cable's relative weakness in the upstream direction, it's expected that MSOs are going to get a lot of questions on how they will respond.
Like clockwork, the question came up Tuesday on Cablevision Systems' second quarter earnings call. Cablevision Systems -- which offers 35 Mbps upstream on its high-end DOCSIS Internet tier, pretty hefty when compared to the max upstream speeds delivered by many of its U.S. cable operator peers -- naturally shrugged off Verizon's latest competitive speed tactic, believing that Cablevision delivers plenty of pop in that direction based on current consumer requirements.
"We currently do 35 [Mbps]. We can go higher than that," Wilt Hildenbrand, Cablevision's long-time engineering exec and currently serving as a senior advisor, said. "Right now, we're not going to chase that dog around the track of speed contests, but we have some bullets left in the gun."
He didn't go into specifics, but Cablevision, like other MSOs, could boost upstream capacity through various options, some trickier than others. It could try to bond more upstream channels with DOCSIS 3.0, split nodes, or, if it's feeling really nutty, go for a mid-split, a remapping and expansion of the upstream that is generally considered operationally onerous and an option that's currently about as rare as a unicorn or a leprechaun. There's at least one U.S. operator that's actually giving it a shot, and Cox Communications, which is working on a big 1-Gig deployment project, has said that the mid-split is on its technology roadmap.
Or Cablevision could cool its heels for now and go a bit crazy on the upstream when DOCSIS 3.1 is ready for prime time… in about two years. At the 2013 Cable Show in Washington, D.C., Comcast EVP and CTO Tony Werner called DOCSIS 3.1, and the bandwidth efficiencies it will bring, "a godsend in the upstream," offering up something that might prolong the need to do a mid-split.
But perhaps there's too much of a focus on raw speeds and the focus on megabits and gigabits. An initiative underway at CableLabs is lavishing some attention on milliseconds.
CableLabs is exploring the implementation of Active Queue Management (AQM), a technology that's designed to reduce latency, buffering and packet loss – elements that can improve the overall performance of DOCSIS-delivered broadband services. Posting big speeds will always provide grist for the marketing people, but CableLabs believes that an additional focus on latency can juice up the performance of broadband-fueled multiplayer gaming, video conferencing, video streaming and even the simple task of loading Web pages.
The implementation of AQM "could have a dramatic impact on the user experience," Dan Rice, CableLabs' senior vice president of network technologies, said in a recent interview
CableLabs has amended DOCSIS 3.0 with a recommendation that AQM be added to existing gear, via a firmware upgrade if possible, and has mandated AQM in DOCSIS 3.1 equipment — both at the cable modem and at the cable modem termination system.
More details about that effort is available here (subscription required). CableLabs has also posted a more thorough explanation of its exploration of AQM here.
The smarter way to stay on top of the multichannel video marketplace. Sign up below.
Thank you for signing up to Multichannel News. You will receive a verification email shortly.
There was a problem. Please refresh the page and try again.