Facebook's Video Focus: Shorter-Form, to Start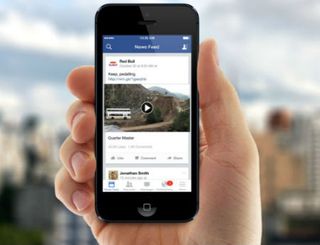 Facebook CEO Mark Zuckerberg did not shed a lot of new light on a report this week that the social media giant is working on a new video-focused app for set-tops and other TV-connected devices tailored for longer-form content, but he did spend part of the company's Q4 call on Wednesday discussing the strategic importance of video.
RELATED: Facebook Tuning Up TV Strategy: Report
"We're focusing more on shorter-form content, to start," he said, allowing that there's a class of "premium content" that creators need to get paid for in order to support those efforts, so Facebook's advertising systems will need to support that.
For now, the biggest change he foresees is how video is being consumed on the Facebook and in the platform's video "Tab," a component added to the bottom of the Facebook app that highlights favorited and recommended videos. Facebook has rolled that out in the U.S. and will expand it to more countries soon, Zuckerberg said.
"We've always been focused on a variety of getting our services on a variety of platforms, but the main focus is obviously on mobile," added Facebook CFO David Wehner.
"I see video as a mega-trend on the same order as mobile," Zuckerberg said earlier, noting that New Year's Eve was the largest "moment" for Facebook Live since it was launched. "That's why we're going to keep putting video first across our family of apps and making it easier for people to capture and share video in new ways."
He also pointed out that Facebook started to invest in original content last year "to help seed the ecosystem, and we're planning to do more in 2017."
The smarter way to stay on top of the multichannel video marketplace. Sign up below.