Facebook Still Preaching Patience About VR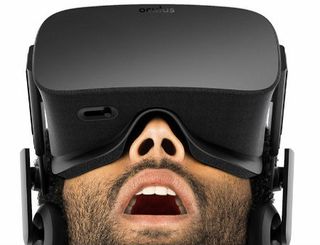 Oculus, the Facebook-owned virtual reality company, started shipping its high-end platform, the Rift, late last month and has been grappling with shipping delays in the early going.
So, it's off to a slow start despite a broader market that continues to maintain buzz thanks to the Samsung Gear VR (which also uses Oculus's platform but requires users to pair the headset to a compatible smartphone), and the launch of the HTC Vive, and excitement over the coming Sony PlayStation VR.
But getting off to a slow start is not much of issue in the eyes of Facebook chairman and CEO Mark Zuckerberg. In fact, he expects it.
"This is very early and we don't expect VR to take off as a mainstream success right away," he said Wednesday (April 27) on the company's first quarter earnings call, noting that most early adopters of Rift are gamers and developers.
"It's going to take a long time to get there," he added, sidestepping a question about Rift unit shipments. "And a lot of what we felt like we were buying there was a critical mass of the best people and the best technology to go do all the things that we needed to go do over the next 10 years to drive that home and turn that into a big platform."
And he still sees gaming and video as the big use-cases for both VR and augmented reality.
Though he didn't delve into Rift shipments (Facebook reiterated the VR won't have a material impact on revenue in 2016), Zuckerberg noted the more than 2 million hours of video have been watched on the Gear VR. Also, a 360-degree version of the iconic Game of Thrones opening was FB's most-watched 360 video, generating more than 12 million total views in a 24-hour span (it can be viewed with our without a VR headset).
"But again, I do want to really emphasize, this is early and it's going take a long time. And I know there's a lot of hype around this, and we're just focused on building this to be very good over the long term," he said.
That said, other parts of Facebook's business are growing rapidly.
In Q1, more than 1.65 billion people were using Facebook each month and 1.09 billion each day, up 16% year-on-year. Also, 1.5 billion people accessed FB from mobile devices in Q1, up 21%.
Revenues grew 52%, to $5.4 billion, while ad revenue jumped 57%, to $5.2 billion.
Thank you for signing up to Multichannel News. You will receive a verification email shortly.
There was a problem. Please refresh the page and try again.