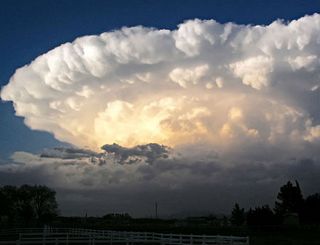 TiVo has been testing a network/cloud DVR with several operators, including with Virgin Media, for a while but it doesn't appear that anyone's ready to take the plunge just yet.
"It's not something that many operators are prepared to move forward with quickly as it relates to their core set-top service," TiVo president and CEO Tom Rogers said ahead of the company's Q3 call. TiVo showed off a prototype of its network DVR at the 2014 CES.
"It's really less about us and our ability to provide it and more about when their readiness will be there, which has a lot of hardware implications for them, as well as content rights implications for them," he said, noting that "we've trialed it, and it works."
Those legal and storage implications are particularly acute in the U.S., where network and cloud DVR offerings must make individual recordings, versus a more efficient model in which a copy could be shared by multiple subs. It's the approach that Comcast and Cablevision Systems are using for their respective cloud DVR and "remote-storage" DVR products.
For now, Rogers said there's more interest among TiVo's partners on approaches that enable viewers to access and sideload recorded shows via mobile apps and devices, something that TiVo already does, and a capability that Verizon FiOS is starting to introduce on its Quantum TV platform.
Elsewhere in TiVo-land, the company is about to extend two features found on its new Bolt DVR – QuickMode and SkipMode – to its last-gen Roamio DVR family.
Per this TiVo Roamio holiday sale page, QuickMode and SkipMode are slated for release on TiVo Roamio DVRs on Dec. 10.
QuickMode enables playback at 1.3 times real time with pitch-corrected audio. However, SkipMode, a feature that lets users skip commercial breaks in recorded shows with the click of a button on almost two dozen channels, will initially be offered on Roamio products in the San Francisco/Bay Area and Chicago markets.
The smarter way to stay on top of the multichannel video marketplace. Sign up below.
Thank you for signing up to Multichannel News. You will receive a verification email shortly.
There was a problem. Please refresh the page and try again.