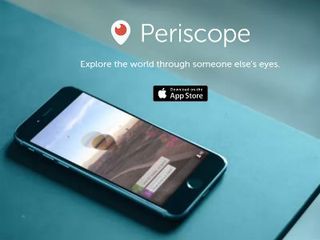 Periscope, Twitter's new live streaming app, was in a bit of hot water with HBO after some of Periscope's users live-streamed the premium network's April 12 season five premiere of Game Of Thrones, which is already wearing the crown of world's most pirated TV show.
"We are aware of Periscope and have sent take down notices," HBO said, in a statement. "In general, we feel developers should have tools which proactively prevent mass copyright infringement from occurring on their apps and not be solely reliant upon notifications."
Those takedown requests have been going directly to Periscope, and not to the consumers in question.
Twitter told Australia-based news site Mumbrella that it will look into suspending Periscope accounts that are found to be streaming copyrighted material, but that it does not constantly monitor for that kind of behavior.
Twitter's Periscope terms of service page has a section dedicated to its copyright policy, which basically says, don't send copyrighted material on the service, or risk getting tossed out.
"Twitter, Inc. respects the intellectual property rights of others and expects users of Periscope Services to do the same," it reads. "We will respond to notices of alleged copyright infringement that comply with applicable law and are properly provided to us….We reserve the right to remove Content alleged to be infringing without prior notice and at our sole discretion. In appropriate circumstances, Periscope will also terminate a user's account if the user is determined to be a repeat infringer."
Thank you for signing up to Multichannel News. You will receive a verification email shortly.
There was a problem. Please refresh the page and try again.