DLNA Dissolves as Non-Profit TradeGroup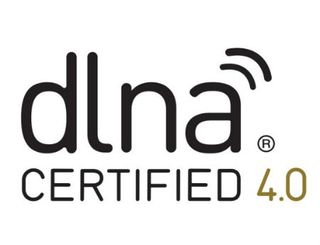 Here's something that happened about a month ago that few seemed to notice – The Digital Living Network Alliance (DLNA) "dissolved" as a non-profit trade group last month and handed certification activities over to SpireSpark International, a newly formed services firm founded by former DLNA execs, including CEO Donna Moore, that is based in Portland, Ore.
Per the announcement, made with little fanfare, the DLNA, which had included Comcast, Verizon and Sony among its members, has "achieved its mission" now that billions of products now carry the DLNA label.
"We are extremely proud of what the members and staff of DLNA have accomplished - creating the world's largest connected-home product ecosystem with nearly 4 billion units certified across more than 25,000 device models during the past 13 years," Stephen Palm, chairman and president of DLNA, said in a statement.
In addition to handing the keys to SpireSpark, DLNA certification is now open to all companies, and no DLNA membership is required. SpireSpark will also offer "specialized program support services for organizations that are running their own programs" while focusing on areas such as the certification programs, QA services, engineering services, association setup, conference management, and member marketing services.
Notably, devices still must pass the DLNA certification test to get the certification mark. However, the SpireSpark site notes that there "will be no further work on updating the guidelines" for DLNA.
DLNA released its 4.0 guidelines last year.
Some cable operators, notably Comcast and Cox Communications, have been focusing on VidiPath, a set of DLNA guidelines that allow them to stream their services and their associated interfaces securely over the home network to other VidiPath-compatible, customer-owned devices.
RELATED: Cable's 'VidiPath' to Retail
DLNA isn't the only association with home connecitivty links to undergo a significant change in recent months and years.
Last fall, HomePlug made its technical specs publicly available, claiming that the technology had reached "maturation" as a global broadband standard for powerline technologies even if the standard seemed to be effectively placed on ice. It also announced a memorandum of understanding with the Wi-SUN Alliance that included the transition of certification testing. At the time, it also announced that the Multimedia over Coax Alliance (MoCA) had signed a Letter of Intent to explore the opportunity for MoCA to assume the certification and test spec programs for nVoy program focused on providing product certification and marketing for interoperable products using the IEEE 1905.1 hybrid home networking standard.
Update: We hear that nVoy-focused work eventually landed at the Broadband Forum.
The HomePNA Alliance, meanwhile, is now merged with the HomeGrid Forum, a group that promotes G.hn, a home networking platform that can run on coax, phone lines, powerlines and plastic optical fibers.
Meanwhile, other groups focused on home networking technologies such as MoCA and The Wi-Fi Alliance are still humming along.
The smarter way to stay on top of the multichannel video marketplace. Sign up below.
Thank you for signing up to Multichannel News. You will receive a verification email shortly.
There was a problem. Please refresh the page and try again.