Dish To Harness The Haters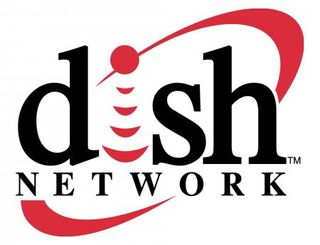 Dish Network hasn't shed a lot of light on its coming over-the-top pay-TV service, but it's increasingly clear on who it will be going after with this personalized streaming offering that's in the works.
"Cord cutters, cord nevers and what we call cord haters," are the intended targets described by Adam Lowy, Dish's general manager of interactive and advanced TV, at this week's TV Of Tomorrow Show in San Francisco, GigaOm reported.
Lowy reportedly said that Dish is in talks with all of its current satellite TV programming partners, but apparently didn't detail all the channels that will make the cut on the new service. What's more clear, of course, is that Dish's new carriage deal with The Walt Disney Co. will clear the way for some of the Mouse's properties to be included in Dish's OTT service, and the expectation is that the resulting single-stream service will cost about $30 per month for between 20 and 30 channels. Dish chairman Charlie Ergen has already said that Dish has locked up enough programming rights to make a run at it.
And, thanks to recent comments by Time Warner Inc. chairman Jeff Bewkes, we also have a sense of the collar that's being placed on Dish's OTT-only offering – between 2 million to 5 million subscribers.
And some analysts don't give this notion of a Personal Subscription Service, or PSS, much of a chance at success.
In a research note issued earlier this week, Sanford C. Bernstein Todd Juenger took on the task of predicting what channels will be included in Dish's offer and how much it would be priced. The results of that exercise left the firm "scratching our heads as to how compelling this service could be to subscribers," and the belief that Dish will have a hard time making much hay with a PSS.
His hypothetical list of a Dish PSS lineup made up of broadcast networks and about a dozen cable networks would set the company back about $22 per sub per month (see further below), meaning that Dish's direct gross margin would be a paltry 27%, and a figure that does not include other costs – operations, customer support and billing, marketing, and streaming, among others.
"That compares to Dish's overall gross margin of 37%. We certainly would not want to be the poor guy in charge of marketing ("PSS: We give you Aereo plus a few cable nets –for 4x the price!")," Juenger wrote.
He said the other flaw and limitation with the idea is that networks can only authorize rights in markets where they own and operate the station, so Dish would have to cut a bunch of deals on a market-by-market, and station group-by-station group basis, if it wanted to give its PSS packages a true national reach.
He said that scenario is unlikely, but not impossible, recalling that Dish and DirecTV had to just that to set up their national satellite TV services. But he questions whether it's worth the time, expense and headaches to set up a PSS.
Given that, his likely scenario is first test the service in ABC O&O markets before tackling dozens of station deals.
That makes the 5 million subscriber cap "unlikely to be triggered anytime soon," Juenger predicted.
He added that the one-stream limitation on Dish's PSS is yet another growth-inhibiter, citing Nielsen data that only 15% of homes have only one TV set.
And while a $30 price point, that's $50 less than the ARPU for pay-TV, but PSS customers will still need a good broadband connection – at an unbundled price, at that -- to watch the service. And that doesn't even factor in the specter of usage-based pricing.
"So we aren't very worried about existing pay-tv subs trading down, we are skeptical that many new PSS subs will sign up, and we believe the service can only be offered in less than 25% of the U.S. to start," Juenger wrote. "Sounds like much ado about nothing."
Hypothetical Dish PSS Package
Source: SNL Kagan, Nielsen, Bernstein estimates and analysis
The smarter way to stay on top of the multichannel video marketplace. Sign up below.