Dish Checks in With Android TV-Powered 'Evolve' Device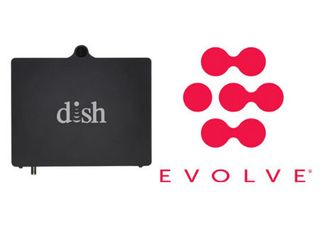 Dish Network confirmed that it has soft-launched the Evolve, a "set-back box" for hotels and other segments of the hospitality industry that is powered by Android TV.
TechHive was first to report on it, noting that the Evolve was designed and developed by Dish and manufactured by LG Electronics. Dish, which has a hotel and hospitality-focused business, said it's the one selling it.
A Dish official said that the Evolve, which can be hidden behind an HDTV, connects to the company's SMARTBOX, high-density SD and HD video distribution system tailored for the hospitality channel, and supports live TV, an interactive program guide, and Chromecast built-in, which lets users stream content from their mobile devices to the TV screen.
RELATED: Dish Drives Hotel TV Density
The new Android TV-based device "gives hotels the opportunity to customize the user interface with their own branding, welcome channels and personalized messages for guests," the company said.
Dish said it soft-launched Evolve earlier this year, but didn't say which partners are already using it. Dish has listed several case studies (opens in new tab) for its hospitality-focused TV platform, citing examples spanning healthcare groups, upscale hotel chains, off-campus student housing, RV parks, senior living facilities, and even a medium-security prison.
The Evolve set-back box also represents another example in which Dish has cozied up to Android TV. The Air TV Player, Dish's new OTA-OTT combo device for cord-cutters, also runs Android TV.
RELATED: Sling TV Pitches Discounted AirTV Player Bundle
Thank you for signing up to Multichannel News. You will receive a verification email shortly.
There was a problem. Please refresh the page and try again.