The Digital Video Advertising Juggernaut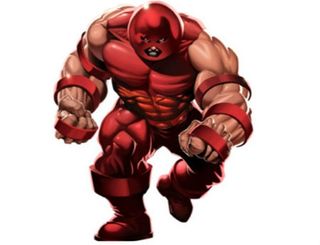 Digital video ad spend will reach $9.59 billion by the end of 2016, showing unprecedented growth over the last year. We're watching more video than ever – thanks to the proliferation of new platforms, but the smart money is betting on mobile. However, there is no shortage of innovation in the category.
With that in mind, here are four predictions for digital video advertising in 2017.
VR's embrace – and the inevitable growing pains.
Consumer interest in virtual reality and 360-degree video has soared with sales of virtual reality devices expected to hit $1.1 billion in 2016 and $2.7 billion by 2020. VR global search interest, for example, grew four-fold year-over-year. And the world's top technology companies – from Facebook to Google – have all made major investments in VR, fueling its adoption. With these developments, brands are finally beginning to consider VR and 360-degree video for advertising. They know that these types of immersive experiences can drive engagement unlike any other form of content.
But as branded VR and 360-degree video scale in 2017, there will be serious barriers to success – particularly on the creative side. VR requires a completely new approach to branded storytelling, which means a new production infrastructure to manage content development, including advanced hardware and software. As a result, the video advertising workflow fundamentally changes – it becomes even more complicated and expensive. For branded VR and 360-degree video to stick, it will need to drive greater engagement to offset the additional investment.
Vertical video adoption will drive up costs.
Snapchat exploded this year, threatening Facebook and YouTube with more than 10 billion daily video views. Its user base in the U.S. also grew by nearly 30%. That adoption, along with other platforms like Periscope, has conditioned consumers to accept vertical video at a scale never seen before. This has forced the advertising industry to rethink everything about mobile video – from formats to content.
More publishers and platforms – such as Hearst and YouTube – are now offering vertical video support. And advertisers need to change how they think about content for video ads. After all, beyond adoption, vertical video ads are more engaging – with up to nine times more completed views, than horizontal video ads. But having to ideate and develop new content with completely new aspect ratios across many channels – social, mobile, OTT, VOD, web and more – only drives up costs. As mobile video spend increases in 2017, expect a large chunk of those dollars to go towards vertical video.
Managing video creative will be much harder.
Today, there is no such thing as a single-channel strategy, and there hasn't been for roughly a decade. The customer journey spans multiple screens, formats and platforms. But with multi-channel campaigns now dominant, video has become the go-to asset for driving campaign engagement. In fact, advertisers' video spend grew by 85% over the last two years. In addition to surging consumer viewership, video advertising simply performs better than most other ad formats.
On the demand side, video ad content is at an all-time high, driven by advancements in programmatic buying, which have improved targeting for video-driven campaigns. Programmatic has also enabled ease across transacting video inventory.
While this is great news, the explosion in growth raises a host of challenges for those managing creative assets. Video file types differ by channel – think linear TV versus YouTube versus OTT or on-demand – and regardless of format are usually large and unwieldy. Additionally, each of these files must be adapted to the specifications required at its destination. Logistically speaking, managing video assets and related metadata will only grow more difficult in 2017, as video advertising continues to expand.
No surprise – viewability will be critical for ROI.
As video advertising has ballooned, viewability has become one of the biggest measurement challenges for brands and marketers. Next year, this will play out most significantly in the mobile space. Confusion still exists around how viewable ad formats are across mobile web and in-app.
Earlier this year, the MRC rolled out a first pass at guidelines around mobile viewability measurement, offering directions for both web and in-app environments. But those guidelines were largely based off of desktop approaches. Mobile is a different animal, with its own strengths and weaknesses. For instance, in-app ads are typically more viewable than desktop given how scrolling works across mobile screens. Next year, mobile viewability standards must evolve further to provide advertisers with even more reassurance – especially as spend on mobile video continues to skyrocket. More dollars means a demand for better insight and more transparency.
As more advertisers recognize the importance and impact of reaching customers through digital video, switching over from traditional formats like TV, 2017 will be a critical year for the future of the channel.
--Ian Wheal is the global strategy director at Adstream
Image source: Wikipedia
The smarter way to stay on top of the multichannel video marketplace. Sign up below.