Demand for 'Orange Is the New Black' Spiked Following Hack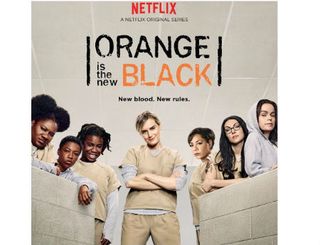 Orange is the New Black saw a sharp increase in demand around the world in the wake of a hack that spread the fifth season of the Netflix original series ahead of its scheduled premiere on the OTT SVOD service, according to data culled by Parrot Analytics.
Over a seven-day period, there was a rise in demand for the series following the breach, with demand in the U.S. up as much as 40% compared to that during the series' fourth season, the company said.
A group of internet hackers that refers to itself as The Dark Overlord hacked into a production company that produced episodes of season five of the popular Netflix series and released 10 episodes from the new season after its demands for money were not met.
RELATED: Netflix Series Hacked, Other Programmers Could Follow
The leak of those episodes could cause demand to droop when Netflix releases season five of Orange is the New Black on June 9, Parrot Analytics predicted.
"The fact that stolen and leaked episodes are able to generate this much demand is significant," Wared Seger, CEO of Parrot Analytics, said in a statement. "[A]lthough we don't believe they [Netflix] will lose any subscribers, we do believe it is likely that when Season 5 launches in June, it may not generate as much demand as did the prior seasons."
"For digital original series where the entire season is released at once, we observe that they are hugely popular for two or three days before demand begins to decay exponentially. We have seen this phenomenon for every SVOD platform, be it Netflix, Amazon, Hulu or elsewhere," added Kayla Heeds, the firm's industry data scientist.
According to Parrot Analytics's 2016 global Digital Originals Report, Orange is the New Black was the fourth-most popular digital original series last year, ahead Stranger Things, but behind Fuller House, Gilmore Girls and Marvel's Luke Cage.
Parrot Analytics tracks cross-platform usage via a mix of A.I. and global data, and analyzes petabytes of content demand data from consumers in 249 countries.
The smarter way to stay on top of the multichannel video marketplace. Sign up below.