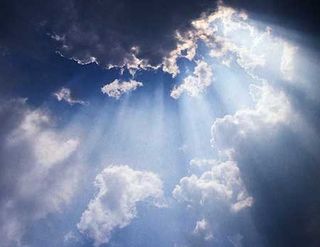 BTIG media analyst Rich Greenfield has long warned that the traditional programming model was eroding more rapidly than the industry thinks, telling traditional programmers that if they don't do a deal quickly, they may be too late. While that stance has led to varied and emotional response from content companies, recent deals seem to show that at least some programming execs may have been listening.
"Over the past 10 months, industry fundamentals have eroded with it becoming increasingly clear to investors that the era of cable networks' over-earning at the expense of the consumer is coming to a screeching halt," Greenfield wrote in a blog Wednesday.
After AT&T's blockbuster announcement to purchase Time Warner for $108.7 billion in stock, cash and assumed debt, the floodgates were expected to open with programmers all seeking a way out of what is a rapidly changing business. That didn't happen but there have been some deals – Lionsgate's $4.4 billion buy of Starz and last week, Discovery Communications' $14.6 billion agreement to purchase Scripps Networks Interactive. Greenfield pointed to the heavy cash components of some of those deals – AT&T/Time Warner at 50%; and Discovery/Scripps at 70% -- as an indication that programmers are losing faith in the future.

Now, that might not seem to be entirely fair. Discovery and Scripps, for their part, have said their deal is a means to secure continued strong affiliate fee increases and could lay the groundwork for a future direct-to-consumer offering, much like what Greenfield and other analysts have been proposing for other programmers. And AT&T-Time Warner hasn't been completed yet, so there is still a chance for that deal.
But historically, companies make all-stock acquisitions for two reasons – tax implications and a hope that as the stock rises the deal is worth more down the road. Taking mostly cash usually means that you don't believe that the stock is going to appreciate. Or, if you're an individual, you won't be around long enough to see it appreciate.

Not to say all those all-stock deals were good -- AOL's purchase of Time Warner Inc. in 2000, anyone? – but they were struck with an optimistic eye toward the horizon. That seems to have disappeared as programmers struggle with rapidly changing viewership trends, declining advertising and declining subscribers.
"Lack of confidence in the future is clearly driving a strong desire for cash-heavy exits," Greenfield wrote. "Now the question is should everyone head for the exit and who will try to scale up to temporarily mitigate the secular challenges facing the legacy media industry?"
For Greenfield, the next steps should involve laundry list of programmers, but the most interesting in my book involve Disney, Fox, and AMC. I encourage you to investigate his blog to get the details.
Greenfield has been a staunch critic of Disney and its falling ESPN subscribers, but at this point he believes only the biggest tech giants can afford a deal, and they're not biting. Instead, he sees Disney making a "series of strategic acquisitions in the coming year to diversify away from cable networks and build direct-to-consumer relationships and data on their consumers."
At Fox, Greenfield hopes they will follow Time Warner's lead and be acquired, but given Murdoch family control, he doesn't expect that to happen. Fox has instead focused on consolidating it's U.K. satellite company Sky – still winding through the approval process.
Smaller programmers like AMC, he noted, have done some interesting content deals with YouTube TV, Charter and Comcast, but Greenfield sees them as more a seller than buyer. For MSG Networks, the analyst expects it will be the same, more likely as a tuck-in acquisition for Fox, Comcast or another distributor with exposure to the NY market.
Perhaps the most interesting Greenfield scenario is for Comcast/NBCUniversal. Greenfield notes that NBCU made a mid-sized content purchase -- DreamWorks Animation for about $4 billion in 2016 – but he has higher hopes.
"Given the unique regulatory environment, we continue to believe Comcast should attempt an M&A Hail Mary by trying to buy Charter and if they want to focus on smaller deals with less regulatory risk, Spotify, Twitter and MGM would all be at the top of our lists," he wrote.
The smarter way to stay on top of the multichannel video marketplace. Sign up below.
Thank you for signing up to Multichannel News. You will receive a verification email shortly.
There was a problem. Please refresh the page and try again.