Cox Also Riding X1 Video Wave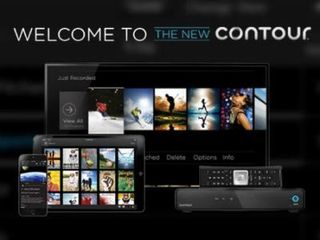 Comcast isn't the only operator to reap the video-facing benefits of X1.
RELATED: Comcast Adds 161K Video Subs in 2016
Cox, which went wide with the launch of a new X1-powered version of its "Contour" branded video service last year, had a banner 2016, according to company spokesman Todd Smith, who tweeted this as Comcast reported its Q4 results:
Cox had best video year since 2008 https://t.co/gfImkBSDNJ
— Todd Smith (@toddpr) January 26, 2017
Privately held Cox doesn't disclose sub numbers, but Smith confirmed via email that 2016 "was our best video year since 2008" and that the MSO is "seeing similar trends as others in the industry thanks largely to our new Contour product that expanded to all markets in 2016 (X1 based) and its new features including voice control and predictive search."
RELATED: Cox Inks National X1 Deal with Comcast
Shaw Communications recently rolled out a new service, called BlueSky TV, that relies on an X1 syndication deal and will be used to shore up its video sub numbers.
Rogers Communications plans to launch its X1-based IPTV service in "early 2018." It will also be looking to reverse its pay TV numbers -- Rogers lost 13,000 video subs in Q4 2016, and saw a 4% drop in TV revenues in the period, and lost 76,000 video subs for the full year.
RELATED: Rogers Taps Comcast's X1 Platform for IPTV Shift
In addition to driving further penetration of X1, Comcast said today that another priority for 2017 will be to seek more X1 syndication deals.
The smarter way to stay on top of the multichannel video marketplace. Sign up below.