Comcast Tinkers With 'Lego-Like' Smart Home Gateways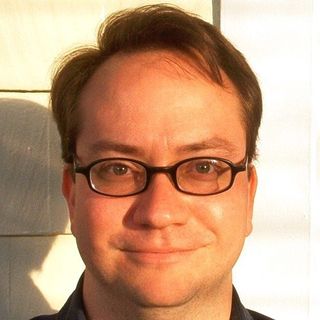 Picture this scenario: Someone knocks on your front door. An accelerometer in the door detects the knock, and a camera snaps a picture of your visitor.
If you're watching TV, your set-top pops up an alert with the person's image -- and even his or her name, if facial-recognition software detects a match.
That's just one of the concepts Comcast Labs has been kicking around with a project designed to make its broadband home gateways extensible in a "Lego-like" fashion for quickly creating and testing new hardware and software applications, according to Mike Cook, Comcast's VP of customer-premises equipment technology.
The operator's Comcast Hardware Innovation Platform, or CHIP, was created so that developers could rapidly build prototypes of new services and applications without having to write directly to the native gateway silicon, Cook said.
"There's a lot of different silicon platforms out there -- most of which are difficult to integrate with other hardware modules," he said.
The CHIP application development platform is based on a modular hardware system built by New York-based startup Bug Labs. It supports more than 20 modular hardware extensions, including cordless phones, Wi-Fi, 3G data, media streaming, cable modems and Zigbee wireless modules, which can plug into CHIP to interact with Java-based applications.
Primarily, the CHIP project is focused on home-automation applications, Cook said. One of the initial applications would let customers control lighting or thermostats in their homes remotely, via a broadband gateway.
The door-knock-detecting application was a brainstorm that came out of the summer internship program Comcast hosted with 10 college and graduate students from USC, Michigan, Villanova, Penn and Harvard. "They said, 'The door hasn't changed in several thousand years,'" Cook said. "Wouldn't it be interesting if you could add more technology to the front door?"
And why would you want to include 3G in a gateway? "You could have a portable gateway in a car, with a commercial application for remote credit-card swipes," Cook said.
Cook noted that the CHIP project is separate from Comcast's Reference Design Kit (RDK) for set-top boxes. The RDK is a suite of open source, pre-integrated software -- which includes CableLabs' tru2way reference implementation -- aimed at letting hardware manufacturers more quickly create cable-ready set-tops or video gateways.
The first iteration of CHIP was based on a Texas Instruments OMAP system-on-a-chip processor, made by Bug Labs. Now, Comcast is porting the base CHIP device into reference platforms for home gateways based on silicon from Intel and Broadcom.
"We proved out the capability," Cook said. Next year, "we will determine if it's something we want to move forward on or if it's just an interesting project in Comcast Labs."
Follow me on Twitter: xpangler
The smarter way to stay on top of the multichannel video marketplace. Sign up below.
Thank you for signing up to Multichannel News. You will receive a verification email shortly.
There was a problem. Please refresh the page and try again.