Comcast Takes Fixed Broadband Speed Crown: Ookla Study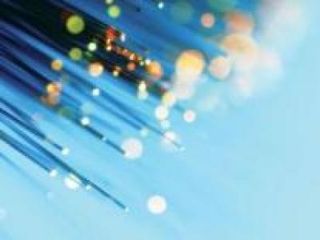 Comcast and T-Mobile came away with bragging rights as the fastest service in their respective fixed and mobile broadband categories, per the results of a new speed test from Ookla.
Billing it as a "comprehensive metric," Ookla's Speed Score for Q1/Q2 2017 factored in several facets of a service, including low-end, median and top-end performance for download and upload speeds. Ookla's Speed Score places more emphasis (90%) on download speeds, and the remaining 10% to upload speeds, reasoning that it's a proper representation of a consumer's experience on a day-to-day basis. Ookla said the report for the first half of the year is based on data captured from more than 26 million unique users performed north of 111 million tests on its Speedtest platform.
On the fixed broadband side of the ledger, Comcast was tops in the U.S. with a Speed Score of 69.58, ahead of Verizon Fios (66.74), Cox Communications (64.85), Charter Communications/Spectrum (51.45), AT&T (49.59), Frontier (31.70), and CenturyLink (14.91).
On a regional basis, Comcast was tops in the West and Northeast, Mediacom Communications led in the Midwest, while Suddenlink/Altice USA beat out others in the South.
Ookla said average fixed download speeds in the U.S. was 64.17 Mbps, and 22.79% in the upstream direction. That ranked the U.S. as 15th on downloads versus its peers, and 24th on the upstream side.
"Fixed broadband download speeds should continue to increase over the next year as the implementation of DOCSIS 3.1 becomes even more pervasive," Ookla said, referring to a new DOCSIS platform for HFC networks that is being deployed aggressively by several MSOs, including Comcast, Mediacom, RCN and WideOpenWest, among others.
On the mobile end, T-Mobile led all U.S. providers with a Speed Score of 23.17, followed by Verizon Wireless (21.13), AT&T (20.5) and Sprint (15.39). Ookla suggested that T-Mobile's "tightly-spaced cell site grid," smaller sub base than Verizon and AT&T, and LTE footprint expansion all helped contribute to the result.
Those mobile carriers posted a U.S. average of 22.69 Mbps down, and 8.51 Mbps up – giving the U.S. a ranking of 44th in mobile download speeds, and 65th for upload speeds.
Download speeds among U.S. providers were up 19.2% from the year-ago period. Upload speeds on mobile rose 4% versus the year-ago period.
The smarter way to stay on top of the multichannel video marketplace. Sign up below.