Comcast Sets Table for DOCSIS 3.1 Trials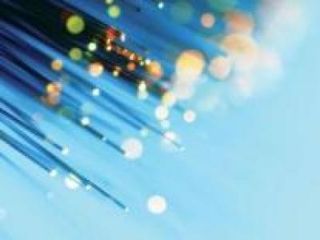 We already knew that Comcast was going to be a champion of DOCSIS 3.1, the industry's new multi-gigabit platform for HFC.
Thursday's second quarter earnings call amplified that point, when Comcast Cable president and CEO Neil Smit mentioned that the operator would roll with a market trial of DOCSIS 3.1 sometime in the fourth quarter…but didn't say where (for what it's worth, the Twin Cities was the site of Comcast's initial DOCSIS 3.1 deployment, though Boston was the launch point for X1 and will be the kick-off market for the new "Stream" service). So feel free to place your bets.
And time will tell how Comcast will use DOCSIS 3.1, though it will likely tap into it to offer advertised speeds of at least 1-Gig. While DOCSIS 3.1 has been designed to support capacities of up to 10 Gbps down and at least 1 Gbps upstream, the initial wave of D3.1 modems won't be capable of supporting anything near that, never mind the fact that cable's plant won't be ready to support the full capabilities and potential of D3.1 for quite some time.
But the first modems will represent a step in the 10-Gig direction, as they'll be hybrids that support DOCSIS 3.0 traffic and the new DOCSIS 3.1-based spectrum. The D3.0 end will handle at least 24 bonded downstream channels and eight upstream single-carrier QAM channels (the latest D3.0 modems can do 32x8), while the D3.1 end calls for a minimum configuration of two 192-MHzwide OFDM blocks in the downstream, and two 96 MHz-wide OFDM blocks in the upstream.
In terms of raw capacity, those first-gen 3.1 modems, when fully-loaded, could support about 5 Gbps down by 1 Gbps.
But it's also highly unlikely that Comcast or anyone else will load the modems to the gills early on. However, should position operators to deploy DOCSIS-powered services that outpace the current crop of top-end D3.0-based tiers.
The smarter way to stay on top of the multichannel video marketplace. Sign up below.