Comcast Said to Be Wielding Sweetheart Deals for 'Watchable'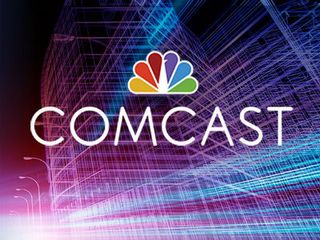 Comcast is nearing the launch of a curated, ad-supported streaming service that can be tied into its X1 platform, and it will look get a leg up by offering content partners more attractive ad-splits than what they're getting from Google/YouTube and Facebook, The Wall Street Journal reports.
Per the pub, those creators for Comcast's coming "Watchable" service will get to keep 70% of the ad revenue, versus the 45% cut offered by YouTube and Facebook. Another one to think about is Vessel, the startup headed by Jason Kilar that is not only flush with startup cash but also looking to attract top OTT talent through an early access program that gives the service temporary exclusivity on some content.
As a reminder, Watchable is the name (for now) of a curated OTT video service from Comcast that, sources confirm, will feature content from sources such as Maker Studios, GoPro, Fullscreen, Vox Media, AwesomenessTV, Refinery29, The Onion, Vice Media, as well as from corporate cousin NBCU. It's expected to launch this fall on the X1 platform, and will also be made to run on mobile devices and reach consumers that are inside and outside of the MSO's cable footprint. It'll likely come on the heels of Go90, the ad-based "mobile-first" OTT service Verizon is about to launch.
Comcast hasn't launched the service, but naysayers are already starting to weigh in and wonder if the service will connect with younger audiences.
For example, nScreenMedia's Colin Dixon presented "Four reasons why Comcast 'Watchable' will go unwatched.' Chief among them is the curated model, as Dixon argues that the "young audience that will be attracted to the videos available through Watchable likely doesn't need or want a company like Comcast curating content for them."
He's also not keen on Comcast's apparent, initial TV-focused approach, and that Comcast will have a hard time making much headway without exclusive access to content. While I'd totally agree that it would be short-sighted for Comcast to focus Watchable on X1 and the TV, it's pretty clear that Comcast is also thinking about mobile delivery here.
The smarter way to stay on top of the multichannel video marketplace. Sign up below.