Comcast Revisits 'EveryBlock'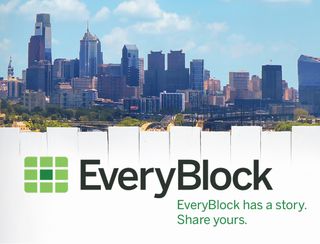 (This blog was updated to include information from Comcast supplied after it was first posted.)
Comcast's decision to resuscitate its hyper-local "EveryBlock" neighborhood news service came just days before a new study showing that local advertising - especially online ads - will see double-digit growth in 2015.  Although the newest EveryBlock websites do not carry advertising, the positive atmosphere for local commerce indicate that such neighborhood ads are likely in the future.
Comcast noted "at this time we are not accepting any advertising offers" on EveryBlock. The MSO said subscribers should not "post advertisements or solicitations," but it encourages them to "share information that would be considered beneficial and of interest to the community."
EveryBlockPhilly just relaunched in the Philadelphia area; a Chicago version has been running since early this year.  Comcast plans to roll out the service in neighborhoods of Houston, Denver, Fresno plus Medford, Mass/ (Boston area), Hialeah, Fla. (Miami area) during the coming months. 
Announcing theEveryBlock plan in a blog posting, Paul Wright, Comcast's director-local media development, characterized EveryBlock as an "online service and mobile app that aggregates and curates content on the neighborhood level." Wright said that content will focus on local events, restaurant openings and community news.  
He said that since the relaunch in January, EveryBlock Chicago "has gained thousands of users" and is "seeing increased interest from Chicago-based community organizations, elected officials" and other "partners."  Wright cited the Metropolitan Planning Council, the Smart Chicago Collaborative and the Chicago Community Trust among the new partners.
On a broader scale, Wright invited "any local blogger, publisher or other organization" to "utilize our new syndication tools at EveryBlock Feed Network" to distribute localized content.
Comcast originally launched EveryBlock in 2007 in selected markets; initial funding came from a Knight News Challenge grant to the local news aggregators.  EveryBlock eventually operated in 19 cities.  In early 2013, the project was shuttered; by that time it had been put under the management of NBC News' digital operation, following the Comcast/NBCUniversal merger.
EveryBlock readers can receive a daily email newsletter with neighborhood headlines, including curated content about local activities, restaurants, police news, plus Craigslist-type announcements (rentals, merchandise).  Some of the content in recent issues, such retail store events and restaurant promotions, seem ideal for targeted advertising tie-ins. The EveryBlock website encourages user input.
"The core of EveryBlock is neighbor messages — conversations you have with your neighbors," explains the website. "EveryBlock is a digital version of an urban street: an exciting,
Although Comcast is not divulging its EveryBlock advertising agenda, several recent reports emphasize the growing opportunities for local advertising.   
Research firm BIA/Kelsey said last week that small to medium-sized businesses (SMBs) will allocate $12.4 billion of their local media spending to digital platforms next year; they'll spend another $37.7 billion of their local media budget on traditional media, including cable, broadcasting and print, BIA/Kelsey aid.  SMB advertising now represents about 36% of ad spending, and purely local (non-SMB) ads account for about 28% of overall ad revenues.
BIA/Kelsey's "U.S. Local Media Forecast 2015"expects that total SMB spending will rise another 18.3% from 2015 to 2019, putting it on a par with national ad spending.  The company will release full, segment-by-segment spending forecasts during its client conference late this month.
The BIA/Kelsey advertising forecast came on the heels of two other predictions in the past fortnight - from Magna Global and the Interpublic Group - both of which foresee digital advertising (via all platforms) outpacing all television advertising within four years.

The smarter way to stay on top of the multichannel video marketplace. Sign up below.
Thank you for signing up to Multichannel News. You will receive a verification email shortly.
There was a problem. Please refresh the page and try again.