Comcast Patent Gets the Drop on Mobile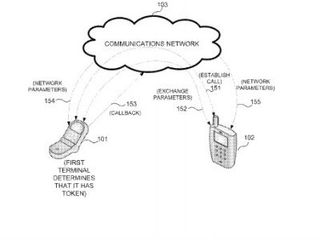 Offering another hint about its evolving mobile voice strategy, Comcast has recently locked up a patent that describes a method and a system that supports re-establishing a dropped call or communication.
The patent (No. 9,060,258 -- "Callback tokens for dropped calls), spotted by The Donohue Report, was filed on June 4, 2013, and issued on June 16, 2015. Comcast principal engineer Ross Gilson is listed as the inventor.
"Experiencing too many dropped communications is often one of the most common customer complaints received by service providers," the patent notes in the description of the problem it's trying to solve. "Service providers have attempted to address the complaint in various ways, including expansion of their home network coverage, increased cell capacity, and offering refunds for individual dropped calls."
The patent goes on to describe a token-based system that's used to re-established dropped calls using in-band or out-of-band signaling. "If the call or communication drops, the terminal possessing the token then initiates communication to the other terminals," the patent filing explains. "In addition, a plurality of tokens may be used when there are more than two terminals in a call. The terminals may be partitioned into groups, where one of the terminals in each group possesses a token."
The patent comes to light as speculation continues to swirl about Comcast's future mobile services strategy, and whether that will include a so-called "WiFi-first" approach that will prefer WiFi, when available, and fall back to a cellular connection when it isn't.
Through a mix of deployments in public and business locations and in home-side routers, Comcast's WiFi network now spans more than 8.6 million hotspots. Comcast has been using them primarily as a free perk to its cable modem subs. Comcast also has MVNO deals in place with Sprint and Verizon Wireless, but has yet to activate them.
"We're still working on our wireless strategy and how that will manifest itself," Neil Smit, president and CEO of Comcast Cable, said last month on the company's first quarter earnings call.
The smarter way to stay on top of the multichannel video marketplace. Sign up below.
Thank you for signing up to Multichannel News. You will receive a verification email shortly.
There was a problem. Please refresh the page and try again.