Comcast-Fox: Go Big or Go Home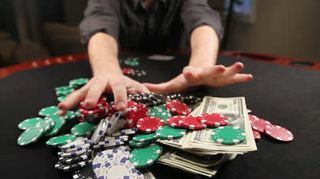 In making its intentions for 21 Century Fox programming assets previously pledged to the Walt Disney Co. known, Comcast chairman and CEO Brian Roberts may need to take a page from another consummate deal-makers own handbook – Fox executive chairman Rupert Murdoch.
While Murdoch may have rejected Comcast's earlier bid because he didn't want the cable company's stock or feared a deal would never survive the current presidential Administration's scrutiny, Robert's latest play appears to be right in the Fox mogul's wheelhouse. Now the question is whether Roberts has the stomach to see it all the way through.
RELATED: Comcast Considers All-cash Offer for Fox Assets
Because if he really wants those Fox assets, and not just to be an annoying thorn in Disney chief Bob Iger's side, Roberts should forget about the nuanced negotiations that have been part and parcel of his past deals and just overwhelm Fox with the sheer size of its bid.
According to MoffettNathanson senior analyst Michael Nathanson, analysts expect Comcast to bid about $78 billion for the Fox assets (including debt) or about $10 billion more than Disney's offer. Disney's deal is primarily stock and Nathanson wrote that he expects Iger, who he says has never backed down from a fight, to be more than willing to step up to the plate with the additional cash.
That means Roberts and Iger are in for a lengthy back and forth poker game. Unless Roberts just pushes everything to the center of the table and calls Disney's bluff. There ya go Bobby. Read 'em and weep.
Roberts has grown into one of the most savvy deal makers in the media business, and his track record proves it. The string of successful Comcast deals is truly remarkable – ranging from traditional cable deals like Adelphia and AT&T Broadband, to content purchases like NBC Universal, DreamWorks Animation and others. Even the deals he failed to close – Media One comes first to mind – ended up being extremely beneficial for Comcast.
RELATED: AT&T Wins Battle for MediaOne
But the deals he won had a common thread – they were cheap, they involved fairly desperate owners, and they involved assets that were either mismanaged (like AT&T Broadband) or had a hidden, unlocked value (like NBCU's non-existent retransmission consent revenue). In short shrift, Comcast turned around the former AT&T Broadband assets, and increased NBCU's owned and operated station retrans revenue from $0 to about $1.4 billion at last count.
RELATED: Comcast Formalizes Sky Offer
With the Fox assets, Comcast is looking at properties that are managed well, have healthy returns, strong management and fit well with their current suitor. All Comcast would seem to offer Fox shareholders is a bigger payday.
In a way, a Comcast offer would seem to be just like Murdoch's past few deals – never mind how much sense it makes, overwhelm them with a price so big they simply can't refuse it.
That's what Murdoch did in buying The Wall Street Journal from the Bancroft family in 2007. While the more staid, older family members – and the bulk of the so-called media elite -- may have had a distaste for Murdoch's tabloid past and present, he offered them multiples above what the family business was valued by the most optimistic standards. He eventually sealed the deal for $5.6 billion, a 67% premium, and all-cash to boot.
The secret to the Murdoch approach is simple – offer them more than they ever dreamed – and effective. And he has used that strategy successfully in other aspects of the business. In 1993 Murdoch's company paid the then unheard of sum of $1.58 billion for NFL Football rights for its fledgling Fox broadcast network for four years, an amount that in the current sports climate seems almost quaint, but at the time was $100 million above what the former rights holder, CBS, had bid. Murdoch took a world of criticism for that deal initially, but it put Fox broadcasting on the map and helped the network achieve its greater success.
I may be a bit alone in my theory, but it wouldn't be the first time. Pivotal Research Group CEO and senior media & communications analyst Jeff Wlodarczak said an overwhelming bid by Comcast for the Fox assets makes sense, "if Brian wants to watch his stock go to $25." Comcast shares, down about 20% this year, were priced at $32.51 each on May 24.
Wlodarczak believes that the main motivation for Comcast's interest in Fox is its 30% interest in Hulu. Comcast has been a silent partner in the online video service since it bought NBC Universal in 2011. As part of the federal approval of that deal, Comcast agreed not to participate in any decision making for the service for seven years. That condition expired earlier this year, and with Fox's piece of the service, Comcast would control 60% and could possibly buy out the remaining partners, Disney (30%) and Time Warner (10%).
Hulu, which claims 20 million subscribers, could help Comcast with any direct-to-consumer aspirations it may have, and perhaps more importantly, would help Disney's. Disney launched a sports DTC service -- ESPN+ -- in April and plans to do the same for Disney-branded entertainment next year. With control of Hulu, Disney could bundle that service with its own DTC offerings, something that maybe Comcast would not like to make easier.
Still, Wlodarczak believes Comcast could win a bidding war with Disney.
"I could see Disney matching and Comcast going higher and then Disney walking away," he said. "The best case scenario is they basically split it up but I imagine that they both want the same assets."
The smarter way to stay on top of the multichannel video marketplace. Sign up below.
Thank you for signing up to Multichannel News. You will receive a verification email shortly.
There was a problem. Please refresh the page and try again.