Comcast Eyes Standalone Option for Stream TV Service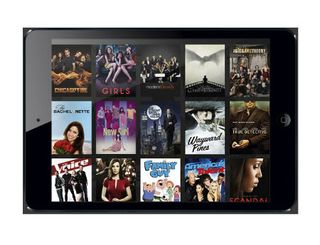 Stream TV, Comcast's in-home, managed IPTV service that's being offered in two markets, has entered the news cycle again, and again there seems to be some confusion about how it's being delivered into the customer's home.
The latest round got started this week when TV Predictions noticed that Comcast's FAQ about Stream TV, a $15 per month skinny TV service tailored for mobile devices, mentions now that the operator is working on new option that would allow consumers who wanted that skinny bundle service to get it if they happened to get broadband service from another provider, and not from Comcast. Actually, Ars Technica made note of this coming option earlier in the month.
Here's that language: "If you're not an XFINITY Internet customer, we are working hard to make the required equipment available in 2016." It also reiterates that Stream TV – an in-home service (Stream TV subscribers also have access to some authenticated TV Everywhere content that's available when they are on the go) -- will only work if the supported video viewing device (a PC, laptop, smartphone or tablet, in this instance) is connected via the Comcast-supplied in-home network (wired or via WiFi).
Early on, Comcast has been offering Stream TV to customers who also get broadband from the MSO. The plan is to add an option whereby customers who get high-speed Internet service from another provider can still subscribe to Stream TV as a stand-alone pay TV service, though those customers will still need a new IP gateway (the new piece of the puzzle) to obtain the managed IPTV signals from Comcast's network.
Comcast isn't saying much about this gateway, but it would seem that the operator is working on a new type of "headless" gateway – headless in the sense that it doesn't support direct video outputs like a set-top or a "headed" gateway (like the XG1) do. The video output device, in the case of Stream TV, would be the laptop, tablet or smartphone. Bottom line: it would give Comcast a way to market and sell Stream TV to consumers who get broadband from another ISP – however big or small that part of the market is.
The confusion is coming about because there have been some suggestions made that this means Comcast will be delivering Stream TV into the subscriber's home via someone else's access network, which is false and would sure be a neat trick (of course that could change someday if Comcast decided to offer an over-the-top video pay TV service that travelled the public Internet, which would be an explosive, market-changing thing for sure).
But as of today, the Stream TV service will still come into the home via Comcast's managed IP network using bandwidth that does not mingle with the bandwidth it has set aside for the MSO's public Internet service (in some ways this is akin to how AT&T U-verse delivers U-verse – some IP capacity is set aside for the broadband service, while other IP capacity is set aside for its managed IPTV service; they are kept separate).
So, this means that Stream TV does use IP transport, but it isn't delivered into the home "over-the-top" like Netflix, Sling TV or PlayStation Vue, for example.
This is all of supreme interest, of course, because Stream TV streaming (just like Comcast's legacy QAM-based video services, which is also managed but uses a different kind of transport technology, MPEG) is exempt from the usage-based data policies that Comcast is testing in several markets for its high-speed Internet service.
Critics believe this violates network neutrality rules (Public Knowledge filed complaint to the FCC about it in earlier this month), while Comcast argues that it doesn't because Stream TV doesn't use the Internet to get into the customer's home. Bu critics also say such policies put OTT services at a competitive disadvantage. And this discussion is also somehow being tied into the debate around new, controversial "zero-rated" and sponsored-data services from mobile providers such as T-Mobile (Binge On) and Verizon (FreeBee Data). If anything, it'll make for an interesting debate for both sides of the argument.
The smarter way to stay on top of the multichannel video marketplace. Sign up below.