The Cloud Is on the Horizon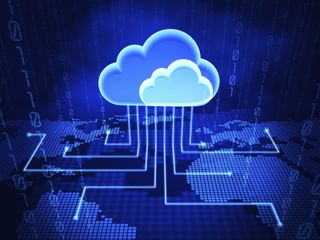 You've no doubt heard quite a lot about how "the cloud" will revolutionize the way operators do business and you may be skeptical about whether the results will live up to the lofty goals. The reality is that the cloud is already living up to the hype and it is indeed poised to enable operators to do a lot more in the future.
Comcast and Cablevision Systems — cable's "early adopters" of the cloud — are currently expanding their cloud digital video recorder services, and other operators are in various stages of evaluating and testing their own cloud DVRs. While initially touted primarily as a cost-effective way to offer network DVR services, it has quickly become apparent that having content reside in the cloud enables the delivery of a better DVR service.
For example, whereas set-top box-based DVRs can simultaneously record only as many programs as they have tuners, cloud DVRs open up the gates for much more flexibility. This can be structured to extend revenue to the operator by charging for levels of service for recording, storage and device delivery. Spain-based broadband provider Telefónica believes the subscriber benefits of its popular cloud DVR service are behind the substantial reductions in subscriber churn it is experiencing.
Reduced subscriber churn is a benefit that clearly every operator can understand and appreciate.
The cloud has been widely deployed for providing complex search and recommendations based on user behavioral data, which also drives up operator revenue through VOD sales. Cloud UI solutions help preserve legacy set-top boxes in the home and keep the price down for new boxes. Features for shopping, applications and advertising all depend on cloud-based technology. These all expand service-based revenue and often drive down capital expenditures.
Additionally, with more and more programming content now residing in the cloud, operators can take advantage of Internet-protocol content delivery to HDMI dongles and other emerging customer premises equipment (CPE). Unlike traditional set-tops, these devices are much smaller, portable and consume much less power, enabling operators to deliver more services in the home and on the go.
Paradigm shift is an overused phrase, but it is applicable when it comes to the cloud. It is affecting virtually every facet of a service provider's operations, from the headend to the back office, where operators can consider virtualizing their complete user administrative infrastructure with a flexible, scalable solution managed with open-source tools. And again, we have yet to tap its full potential.
The cloud does not just represent a better, lower-cost method to accomplish what was done before. It can dramatically change how the industry operates by improving efficiencies and enabling exciting new services.
Susan Crouse is director of product marketing at Broomfield, Colo.-based video set-top software and middleware maker and technology integration services provider Alticast.
The smarter way to stay on top of the multichannel video marketplace. Sign up below.