Clikia Says It Will Join the Virtual MVPD Race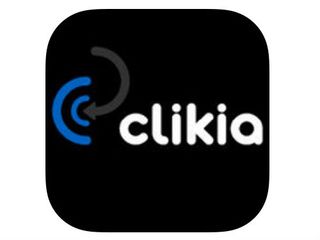 Clikia Corp, a company that offers a set of OTT subscription services, announced last week that it has secured the rights to create a pay TV package that will include "over 40 of the most popular cable channels" by mid-September.
Further down in the announcement, company CEO David Loflin is quoted that those channels will include ESPN, Fox News Channel, CNN, among others.
"We have been singularly focused on this milestone, since we began the Clikia project last year," Loflin said in the announcement. "Our cable TV streaming channel package is simple: over 40 channels streamed to any internet-connected device through our Clikia App, including ESPN, Fox News Channel, CNN, Disney Channel, FX, A&E and Univision."
If that all happens by that expected timeframe, then Clikia would seem poised to join broadening mix of virtual MVPDs that includes DirecTV Now, YouTube TV, Hulu, Sling TV, fuboTV and PlayStation Vue.
The announcement put Clikia on my radar. As I wasn't familiar with them, I did some calling around to check claims that it had indeed locked in distribution deals with several major programmers. I expect more feedback soon, but at least one in that group has already told me that they're not aware of Clikia and its plans to create this new OTT TV package.

Update:Two other programmers said they have no deal with Clikia and have not heard of them either. Suffice it to say that this casts signficant doubt on Clikia's stated plan.
In an email exchange, Loflin said the latest announcement from Clikia "was made primarily so we didn't run into any securities laws problems – inside information issues."
As for pricing and packaging on the service Clikia is attempting to put together, Loflin noted that those details are still being finalized and will be revealed closer to the launch.
"As for Clikia not being known by a programmer, that does not surprise me at this moment," Loflin explained.
UPDATE:Clikia trades on the over-the-counter market (also known as the "pink sheets") under the "CLKA" ticker, trading at 0.0149 cents per share as of the morning of August 16.

In July, the company announced it had changed its name to Clikia Corp. from MK Automotive.

Clikia currently markets a mix of free and subscription OTT services for distribution on web browsers, Android TV and Fire TV devices, as well as Apple TV boxes, Roku players, and support for the Google Chromecast streaming adapter.
In addition to a free tier with 15 live channels that includes Vintage Television, Jewelry Channel, ScoLife, and several OnSet-branded channels covering genres such as science fiction, sit-coms and comedy, it's also selling a $4.99 per month "CatchUp" service that, it says, includes content from Adult Swim, Animal Planet, BBC America and France 24 plus almost two dozen radio channels, and a Family TV tier with 51 channels that fetches $7.99 per month.
Notably, some of that content, including BBC America, Animal Planet and Adult Swim, comes with the caveat that they are "one of many premium channels our Operators may distribute to their local subscribers" and that those channels include "full and partial episodes that are refreshed on a daily basis…" The badges for those channels also include the YouTube logo, so it was not immediately clear to me if Clikia is merely promoting the YouTube channels for those specific networks at this juncture.
Loflin would only say that Clikia's current array of channels are "placeholders and 90% of those channels will go away with our new channel package."
The smarter way to stay on top of the multichannel video marketplace. Sign up below.
Thank you for signing up to Multichannel News. You will receive a verification email shortly.
There was a problem. Please refresh the page and try again.