Charter-Viacom Goes to the Wire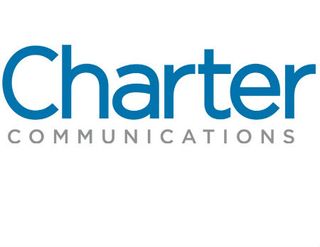 Charter Communications' carriage deal with Viacom expires on Sunday (Oct. 15), but most analysts believe it will likely, despite the early hype, end with a deal that keeps the youth-oriented networks on its cable systems.
Viacom has already warned Charter customers that they could lose access to their networks, including MTV, BET, Nickelodeon, Nick Jr., Comedy Central and Spike TV, adding in a statement earlier this week that it has offered Charter a deal consistent with what it has offered other distributors and is lower than what Charter is currently paying.
"Viacom has made a series of very attractive offers to Charter that are consistent with terms we've recently reached with other large cable operators," Viacom said in its statement. "Importantly, these offers would enable Charter to lower Spectrum subscribers' bills, while also giving them more access to shows across Nickelodeon, BET, MTV, Comedy Central and other Viacom networks."
Earlier this year Charter began moving Viacom channels to its priciest tier, a practice that Viacom CEO Bob Bakish said was likely in violation of its agreement. Bakish also said that Viacom was discussing the matter with Charter, and that he saw no reason to enlist the help of the courts.
Viacom stock took a beating earlier this week after Citigroup analyst Jason Bazinet slapped a "sell" rating on the stock and speculated that Charter would drop at least some of the Viacom networks. Viacom shares fell more than 6% on Oct. 9, a seven-year low. But investors may have had a change of heart – or saw a buying opportunity – as the stock rebounded on Oct. 13, closing at $26 per share, up 5.8%.
Once a must-have group of networks, years of declining ratings and competition from Netflix and over-the-top players have eroded Viacom's status among programmers. The channels were dropped by Cable One in 2014 and are still dark to that mid-sized operator's 400,000 video customers. Suddenlink Communications dropped the channels that same year, but that operator, now part of Altice USA, restored the channels in a deal reached in May.
While many pundits have pointed to Viacom's increasing vulnerability, the deal comes on the heels of another so-called vulnerable network – Walt Disney Co.'s ESPN – which reached a carriage deal with Altice USA earlier this month that many saw as favorable to the programmer.
While Disney had other networks involved in that negotiation too – its ABC broadcast network and cable channels Freeform and Disney Channel – many believed that ESPN's recent subscriber losses would put it at a disadvantage. That apparently didn't happen.
Viacom may be in a different position, but it should be able to weather the storm too. In a research note, Morgan Stanley media analyst Ben Swinburne wrote that although years of falling ratings, high sports costs that squeeze entertainment budgets and distributor consolidation could put Viacom at a disadvantage, it has managed to eke out 4% increases in affiliate fees with several distributors, including AT&T-DirecTV,Dish and Altice USA.
Charter may have a scale advantage – with 16.6 million video customers, it is the second largest cable operator in the country behind Comcast, which Swinburne suspects has quietly renewed it existing Viacom deal past 2020. But Viacom networks also control between 15% and 20% of total TV viewership, which has to factor into any Charter decision making on whether to carry the channels.
Another factor: although Charter is testing a sports-free skinny bundle that also is sans Viacom channels, it sees the greatest potential in a robust product offering that includes video.
"Charter is in an increasingly competitive video market, and historically has bucked the skinny bundle trend by pushing more value to consumers," Swinburne wrote. "In fact, it continues to churn off its limited basic sub base and sell only a fuller expanded basic bundle."
Pivotal Research Group CEO and senior media and communications analysts agreed that Viacom has seen better days, but he didn't think Charter, or any other large distributor, was ready to risk going without the channels.
"Today Viacom is realistically the only large media player distributors can push back against," Wlodarczak said. "I think they will go down to the wire and they will sign a deal."
He pointed to Charter CEO Tom Rutledge's prediction that the company would have more video customers in three years than it has today.
"I doubt he can do that without Viacom programming," Wlodarczak said, adding that it may not be the case in the long-term, not just for Viacom but for any programmer.
"I think this is the last programming renewal that media companies will see any kind of increase," Wlodarczak said. "The next push for higher fees a couple of years from I expect distributors to finally say, 'No más.'"
Weekly digest of streaming and OTT industry news
Thank you for signing up to Multichannel News. You will receive a verification email shortly.
There was a problem. Please refresh the page and try again.