Charter Pursuing 'Remote' DVR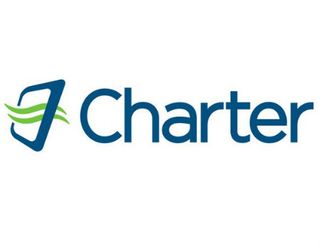 Charter Communications continues to move forward on a video strategy that incorporates cloud-based user interfaces and applications, and it now appears that a "remote" DVR is also starting to factor into that game plan.
In a filing with the Federal Communications Commission to show its support of Charter's proposed merger with Time Warner Cable and Bright House Networks, Cisco Systems noted that it's working with Charter "on a remote DVR trial for IP video to the home, and on backbone and regional access network upgrades to enhance Charter's ability to support streamed video traffic through its network to the customer premises."
The filing, first spottedFierceCable, also mention that Cisco and Charter are working together to enable IP distribution via WiFi in and out of the home.
Cisco, one of Charter's suppliers for a next-gen "Worldbox" that supports a cloud-based interface and apps and is outfitted with a new downloadable security system, doesn't get into specifics about Charter's rollout plan for a remote DVR product. A Cisco official told FierceCable that work continues in the lab as Charter prepares for field trials.
But word of the trial does appear to indicate that Tom Rutledge, Charter's CEO, is still a fan of the general concept of the network-based DVR. Rutledge, as some might remember, championed the "remote-storage" DVR when he was the chief operating officer of Cablevision Systems.
Cablevision's product, branded as the Multi-Room DVR, allows customers to record as many as 15 shows at the same time. Those customers can manage their DVR remotely, but playback is currently limited to the set-top box.
Comcast, meanwhile, has been pushing ahead with a "Cloud DVR" for its X1 platform that supports set-tops as well as tablets, smartphones and laptops and lets customers access their recordings at home or when they're on the go.
The smarter way to stay on top of the multichannel video marketplace. Sign up below.
Thank you for signing up to Multichannel News. You will receive a verification email shortly.
There was a problem. Please refresh the page and try again.