CES 2017: TiVo Exec: 'We Talk to All the OTT Providers'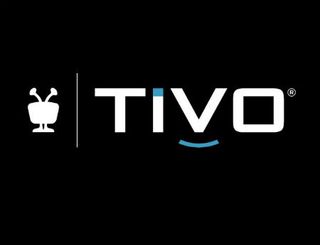 Get complete coverage of CES 2017
Las Vegas -- TiVo has poured plenty of money and manpower into supporting cable pay TV services on its platform using the clunky CableCARD over the years, so it would seem appropriate (and seemingly so much easier) for the company to integrate services from a new legion of virtual MVPDs, such as Sling TV, DirecTV Now and a live TV service from Hulu that's expected to debut in Q1.
But when will TiVo, which is sticking with a retail product strategy along with its deals with cable operators, start to add in these new options? After all, even Comcast, of all companies, is about to add Sling TV to its X1 platform, though the emphasis will be on Sling's slate of international programming.
RELATED: Sling TV to Stream to Comcast's X1 Platform
"We talk to all of the OTT providers continuously," Michael Hawkey, who heads TiVo's direct-to-consumer and operator products, said in a meeting here this week, noting that TiVo would love the opportunity to work with virtual MVPDs.
"We have more requests to get OTT services on our platform than we can get done," said Hawkey, the former Sling Media/EchoStar exec who joined Rovi (prior to its merger with TiVo) last year.
While Hawkey obviously knows a lot about Sling TV and the people who run it, given his previous role, TiVo already has a relationship with Hulu, which offers its SVOD service on the TiVo platform.
As for TiVo's CES-facing announcements, it was rumored that the company would launch a next-gen interface, but nothing on that came to light.
Update: TiVo is showing off a new, spruced up interface, code-named "Project Hydra," at the show, gadget blog ZatzNotFunny reports. Though TiVo has yet to announce a formal launch plan for it, the new platform "is designed for seamless use across phone, tablet and web apps," the report adds, noting that TiVo started to demo it last fall.
Here's a snapshot of what TiVo did announce this week:
-The launch of SongConnect, a music metadata package that relates versions of a song to a single master work that relies on three metadata "identifiers" – Song ID (associates the recording of a song by an artist in a way that lets listeners connect to other versions by the original artist); Composition ID (matches songs together to help listeners find multiple versiosn of the same song); and Main Track ID (links the original album to alternative versions).
-The intro of the Audience Management Platform (MAP), a media planning system/tool for audience targeting and data-driven TV.
-A new long-term intellectual property licensing deal with HBO that includes the OTT-associated assets of the Intellectual Ventures patent portfolio.
-India's that Reliance Jio Media Pvt. Ltd picked TiVo's CubiTV platform to for its HD and 4K set-top box platforms, which will support live TV, local and network-based DVR service, VOD, and integrated OTT services. As part of a plan to expand its international opportunities, TiVo acquired Cubiware in 2015.
The smarter way to stay on top of the multichannel video marketplace. Sign up below.