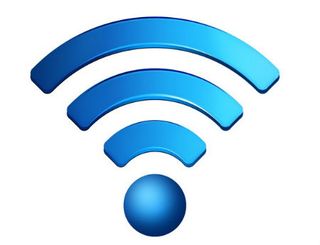 Cable's history with mobile services is full of stops, starts and outright disasters. In recent years, we've witnessed the scuttling of the Sprint "Pivot" partnership/experiment, cable's partnership and investment with Clearwire that eventually turned to dust, and Cox Communications' flirtation with building its own mobile network (Cox eventualy decided to cut and run).
Comcast, Cox, Time Warner Cable and Bright House Networks still have a partnership with Verizon Wireless that has resulted in some service bundling, a scrapped technology innovation J.V., and still lots of questions about whether this agreement will ultimately serve as the foundation of something meaningful or just another crumbled relationship.
Meanwhile, many of the nation's top cable operators have hitched their wagons to WiFi, deploying hundreds of thousands of hotspots out on the HFC network coupled with roaming agreements, and an increasing use of in-home gateways as neighborhood hotspots.
Although WiFi has traditionally been a fixed wireless technology, we're already seeing evidence of next-gen WiFi networks that can enable seamless handoffs between those hotspots, with Time Warner Cable taking the lead this week with its announced widespread deployment of Hotspot 2.0 technology.
As evidenced by Comcast's TWC merger filing, Comcast has also been considering a so-called "WiFi First" approach that would favor WiFi over other connectivity options, namely cellular.
But despite that important MSO roaming partnership that remains limited to four card-carrying members (albeit large ones), WiFi isn't everywhere (yet), and there's still some doubt that it can offer mobility that is on par with cellular networks, so any notion of ubiquitous coverage still requires access to the cellular network. Cable doesn't have one that it can call its own.
Timing being everything, one company that is trying to jump on this WiFi First trend is Scratch Wireless, which markets a direct-to-consumer product, but is also developing a version tailored for cable operators.
Under Scratch Wireless's approach, its service prefers WiFi, if available, providing free unlimited text, data and voice, and then rolls to the Sprint Nextel network when it's not. Text messaging on Sprint is free, with voice and data supported by a pay-as-you-go model. Scratch Wireless estimates that two-third of its customers are living the free life.
To enable this model, Scratch Wireless has tapped open source technology to develop a modified version of Android that runs on the Motorola Proton Q, the company's launch device (though it's looking to expand that part of its offering), that uses WiFi as the primary network and cellular as a gap-filler.
"WiFi, like water, is plentiful and it's cheap," Scratch Wireless co-founder and CEO Alan Berrey said during a Webcast this week that was sponsored by Scratch Wireless and presented by Multichannel News (an archive of it is available here).
But he also thinks that cable is getting short-changed when mobile devices are using WiFi to offload data on their mobile devices, calling it a "pretty one-sided deal." Cable operators, Berrey said, are being "paid a pittance" for that part of the distribution.
Without any formal WiFi access deals, Scratch customers on average are connected via WiFi 84% of the time, he said.
He said Scratch Wireless is in "active discussions" with cable operators, and anticipates that pilots could start as soon as this summer, and possibly follow by initial deployments in the fall. "They seem hungry for a solution and a way to compete in the mobile space," Berrey said.
Most of us grew up with cellular being first for voice and data. The WiFi First approach "flips it on its head," said fellow panelist Carrie MacGillvray, the vice president of mobile services, internet of things, and network infrastructure at IDC.
WiFi First also offers operators an "opportunity to compete head-to-head with the mobile operators," she said, noting later that broader WiFi deployments matched with the federation of those hotspots give cable an opportunity to serve customers on a national scale.
But as I mentioned earlier, it's unlikely that WiFi, which currently offers "static mobility" (as MacGillvray aptly calls it), can do the job on its own. Cable still needs a form of cellular backup.
And Berrey agrees, noting that even Scratch's solution isn't complete without its connection to Sprint. But the WiFi First approach puts cellular "in its appropriate second chair position on the device," he said.
The smarter way to stay on top of the multichannel video marketplace. Sign up below.