For Telecoms, Diversification the Key to Competing With Born-Digital Providers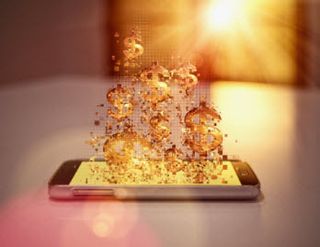 Telecom industry revenue has traditionally relied on providing the infrastructure that brings content to people. On the face of things, how can this model fail? You can't well watch YouTube without an internet connection, right?

That may be true, but the age of streaming media has posed a difficult challenge to communications service providers (CSPs). Providing the infrastructure to support the bandwidth and speed that digital customers demand is expensive, but they are not willing to pay much more for the connection. Where will CSPs find new revenue streams?

Fight Content with Content
One answer is content, and this strategy is already becoming visible in the industry. Verizon absorbed both Yahoo! and AOL in recent years to bring in their content-driven ad dollars and massive ad networks. And AT&T is still working on a blockbuster deal to merge with entertainment giant Time Warner. Last month Time Warner shareholders voted to sell the entertainment company to telecommunications giant AT&T for $85.4-billion, and with an administration less concerned with antitrust regulation, the deal may finally move forward.

However, they can't just provide a platform for distributing it as they have in the past. Cable television has quickly become a dinosaur because it provides one-size-fits-all (and one price pays for all) packages in a pick-and-choose, pay-for-what-I-use world. Today's customers demand more choices, and CSPs must provide content packaged in every way that people wish to consume it.

Cable companies have yet to stem the cord-cutting tide from born-digital players like Netflix, Hulu and YouTube. But they can still learn some valuable lessons from them and maybe even steal back some customers. But it must be done in ways that do not make consumers feel like they are re-attaching the cord.

RELATED: SVOD-Smacked

It's Not Just About the Platform
It's about how the content is presented. With more than 1 billion hours of video streamed every day and the associated ad revenue flowing in, YouTube has been quite a success for Google. The Internet juggernaut picked up YouTube in 2006 for $1.65 billion — which seemed like an insane price tag for a bunch of cat videos back then — but it turned out to be one of the best investments the company ever made. Since then, YouTube has made some big moves to diversify the type of content it offers and how it is monetized and sold.

At first, YouTube butted heads with the networks by allowing their content to be rebroadcast on the internet for free. At the time, most major networks didn't even have streaming available, and YouTube looked to be a major disruptor to their ad dollar-driven monetization model. YouTube saw this as an opportunity to widen its audience and offer more valuable content, so they struck up ad revenue sharing deals with the networks instead of battling with them in court.

YouTube has continued to diversify its offerings over the last few years. Its first foray in subscription offerings was YouTube Red, which for $10 a month, offers exclusive ad-free content from some of YouTube's biggest stars and access to Google Play Music. But just taking away the ads was not a big enough differentiator to attract a big audience — analysts estimate between 1.5 to 2 million people signed up. That's small beans in an industry that counts success in the billions.

But now YouTube is taking a shot directly over the bow of the CSPs with a $35-a-month subscription TV service. YouTube TV will include content from more than 40 networks, including ESPN, ABC, CBS, Fox and NBC. It may seem just like cable TV at first. But once you consider the cachet that YouTube has with millennial cable-cutters and the fact that it works seamlessly across devices, it starts to make a lot more sense.

RELATED: YouTube TV Goes Live in Handful of Markets

It's All About Choice (and Service)
What is more important than YouTube impinging on cable TV is its strategy — diversifying its product offerings to give customers more choice, more ways to consume and more ways to pay. It's the complete opposite of the cable industry's old couple-sizes-fits-all packages with dozens of channels nobody wants to watch and wonky streaming offerings that are hard to use across devices. YouTube, Netflix, Hulu, Amazon and others are offering customers more ways to watch at more price points with more diverse product offerings. You pick what to watch, whether or not to see ads, watch it on whatever device you want, and pay for as much premium service or content as you wish.

Another lesson CSPs need to learn is how easy these born-digital companies make it to choose. Point, click, pay, watch. That's it. Changing your service in any way with the cable company is about as simple as string theory and as pleasant as pulling out your hair. If this does not change, then the customers won't come back no matter what they offer.

The Beast in the Back Office
To play with the Internet big boys, though, CSPs must address legacy OSS/BSS systems that they have traditionally used for billing. The systems that run their communications business can't support the rapid time to market, the speed and agility for rapid innovation, nor the interoperability with non-telco-specific systems required to fully serve digital-age customers. To compete with its disruptors, CSPs must adopt a bi-modal architecture strategy in which an agility platform manages monetization of the new business to accelerate time to market and revenue streams of new product offerings, bundles, and promotions. Once that is addressed, they can begin to offer the multidimensional choice that their customers are demanding.

Brendan O'Brien is chief innovation officer and co-founder at Aria Systems. In 2002 he introduced the world to cloud billing and innovated database-driven, enterprise-grade Web applications before the concept of "cloud" was on the horizon. Aria, the number-one ranked cloud-billing provider, empowers enterprises to monetize a wider variety of product offerings, retain their customers for longer periods of time and grow recurring revenue at scale.

Image by Donald Iain Smith/Getty Images.

The smarter way to stay on top of the multichannel video marketplace. Sign up below.
Thank you for signing up to Multichannel News. You will receive a verification email shortly.
There was a problem. Please refresh the page and try again.