Can Direct-to-Consumer Video Deliver?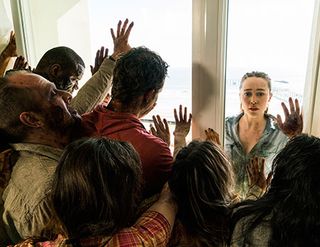 Is direct-to-consumer online video all it's cracked up to be? While access to online, live linear video is being widely adopted and accepted, its pitfalls are exposed when there is content that's in high demand and is of high value, such as the popular TV show Fear the Walking Dead.
Notably, Sling TV dealt with a service outage during the premiere of AMC series Fear the Walking Dead, causing widespread problems for subscribers nationwide. Other virtual multichannel video programming distributors (MVPDs), including PlayStation Vue, have experienced latency issues, ranging from buffering screens to blurry pixelation.
So why does this happen? After all, lightly viewed online content is a great source of viewing enjoyment. Mobility has profound value in the industry, as customers increasingly want to take their content on the go. Want to tune into the last five minutes of the game? No problem — simply pull up your smart phone and catch the game-winning slam dunk.
But streaming live TV exposes limitations, as well as the complex infrastructure needed to support these services. That infrastructure includes a content delivery network with enough capacity to deliver the content, the MSO fiber backbone capacity to support over-the-top content, the cable operator's ability to convert Internet traffic from fiber to DOCSIS RF signals, service levels in each subscriber home and, finally, the capacity of a WiFi or MoCA home network. (To view a graphic of the infrastructure, click here.)
What many don't realize is that a cooperative relationship with online live video providers, such as Sling TV and Vidgo, and Internet service providers, such as Comcast, would be extremely beneficial and help alleviate the multiple choke points for delivery of high-quality video. Both the online content provider and the ISP likely have the same customer, and want to satisfy that viewer.
If the quality of the content is impaired, such as an interruption in the crucial minutes of a live college-basketball game, either the virtual MVPD has not scaled its distribution network to support high volume, or the ISP is causing the issue. Either way, there's a problem that cannot be solved singlehandedly. And it's a big issue, with 49% of viewers citing technological problems when using a streaming service.
There are multiple reasons why this collaborative relationship isn't quite happening:
• Programmers want direct relationships with their customers.
• MSOs have to manage their bandwidth and want to control the customer experience.
• Virtual MVPD providers are working to supplant the operator's video service, and replace it with theirs.
• Net-neutrality requirements further complicate the prospects of collaboration between virtual MVPDs and traditional MVPDs, as they restrict any ability to prioritize one data or video service over another.
As high-demand, high-value content is being consumed online at an increasing rate, the Internet very well could "collapse." What the industry is seeing with Fear the Walking Dead, March Madness and all other big TV events is where online TV could ultimately wind up if streaming content consumption rates continue to rise.
The rules of the game have changed, and it's time for renewed collaboration between all players involved in the delivery of content to the home.
Brent Smith is president and chief technology officer of Evolution Digital.
The smarter way to stay on top of the multichannel video marketplace. Sign up below.
Thank you for signing up to Multichannel News. You will receive a verification email shortly.
There was a problem. Please refresh the page and try again.