Cable's VR Vision Comes Into Focus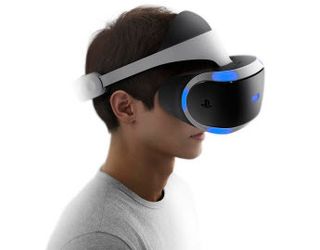 It was inescapable at INTX. From a standing-room only session to attendees gleefully flailing about in booth after booth across the floor, virtual reality was a star of the show. But what cable really wants to know is whether it can live up to the hype and be the next big opportunity.
IBB Consulting recently published an in-depth report on the VR opportunity, featuring insights collected from more than 1,000 people who said they're interested in VR (representing 17% of online U.S. consumers). IBB's analysis points to an early advantage for cable operators that can capitalize on existing assets to assemble an end-to-end play supported by thoughtful content offerings.
Only about one-third of respondents who said they're interested in virtual reality have actually tried it. This represents an opportunity for cable companies to show customers the value of VR through demos and convert more from the "not interested" camp — especially with more than three-quarters of these consumers willing to pay for a VR head-mounted display (HMD) and more than one-quarter of respondents saying they plan to access VR content via their pay TV provider.
With regard to content, gaming has gotten most of the attention thus far, but IBB found that movies and TV actually have the broadest appeal. In fact, about 50% of respondents in all age groups older than 18 said they'd like to watch this type of content in VR. While men express the most interest in categories like live events, user-generated content and gaming, women are 35% more interested than men in travel-themed experiences.
The VR market has seen entrants from startups to tech titans, but only piecemeal services exist today. Consumers have to research their options, find a place to buy an HMD and seek out content on different platforms. Post-purchase support requires jumping back through those same hoops in a fragmented value chain.
From our research, the most popular consumer VR use cases aligned well with cable's core strengths of driving value to the high-speed data network, reigniting video product innovation and enabling communication services.
Cable can accelerate this market entry by leveraging end-to-end capabilities that break down barriers to VR adoption. After all, VR is another form of video for now, and cable knows how to package and sell video. It already has a billing relationship with customers, programming relationships, sales and service capabilities — essentially the key customer- experience components that others will be scrambling to piece together.
As MSOs invest in physical experience stores, they have a prime opportunity to leverage these existing assets to convert more VR awareness into interest. Creating thoughtful demos that let customers physically experience content that interests them on a range of VR HMDs with the ability to ask questions of knowledgeable salespeople may create an early advantage.
Yes, the market is becoming crowded. But today, it is disjointed. If cable makes a play now, it will be well positioned when the competition pieces together the partnerships needed to match this early advantage.
VR is here. Now, how fast will cable move to make this opportunity a reality?
The smarter way to stay on top of the multichannel video marketplace. Sign up below.
Thank you for signing up to Multichannel News. You will receive a verification email shortly.
There was a problem. Please refresh the page and try again.