Cable Moments in CES History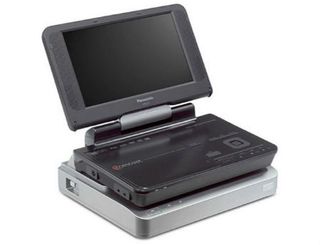 The cable industry has had an inconsistent relationship with CES, the annual gadget-fest that's set to take place next week in Las Vegas.
In most years, the cable industry has ceded the CES spotlight to pay TV rivals such as DirecTV and Dish Network/EchoStar, relegating itself to spots on panels alongside an assortment of CE-related announcements that faced the challenge of rising above the noise.
The big difference was in 2008, when the industry unveiled tru2way, the ill-fated brand for the OpenCable Application Platform (OCAP), envisioned to become the core for a wide range of interactive, cable-ready TVs, set-tops and other consumer devices. Comcast also took center stage that year as a CES keynoter as it touted the promise of tru2way and unveiled several new products and initiatives.
At the 2017 CES, cable's expected to have something to say, though the industry, again, won't playing a starring role. Interestingly enough, Dish is apparently taking a pass on its annual CES presser at next week's show.
Multichannel News will be tracking the announcements that matter while also reporting from the ground in Las Vegas.
Get complete coverage of CES 2017
In the meantime, here's a look back at some of cable's moments at past CES gatherings. It's a representative, rather than exhaustive list, so if you have something to add to it, please chime in on the message board.
2002
With an eye on the retail potential for cable-ready devices, Motorola introduced the DCP501, a home theater system with an integrated cable receiver, DVD/CD/MP3 player and stereo receiver that carried an MSRP of $899. Motorola never said how many of those monstrosities it sold, but at least two cable operators – Charter and Cox Communications – did make them available for purchase in select markets. Interestingly enough, the DCP501 is still offered from third-party sellers on Amazon starting at $129.99, though good luck getting a cable operator to support it.
2005
Back when the cable and CE industries were still trying to find common ground on what was referred to as a two-way "Plug & Play" agreement, Time Warner Cable, Bright House Networks, Charter Communications and Samsung announced a couple of agreements -- memorandums of understanding, in this case -- to support OCAP in digital TVs.Execs from those companies held court at the Four Seasons to tout the deals, with TWC and BHN and Samsung agreeing to write specs for OCAP-complaint TVs, with Charter and Samsung teeing up a deal to deploy "low-cost network interface units" and Samsung two-way HD TVs that use XHT (eXpandable Home Theater), a home networking technology that supports the IEEE1394 "Firewire" cable.
RELATED: FCC Douses FireWire Requirement For Set-Tops With IP
LG Electronics also announced it would integrate OCAP into a line of digital TVs and set-tops.
2008
Marking cable's most significant presence at CES, the industry pursued a bigger retail play with the introduction of the tru2way brand for interactive set-tops and TVs, with Comcast chairman and CEO Brian Roberts using a keynote to promote the effort and cable's new commitment to "openness" with the CE industry.
"The era of an open, two-way cable platform is here," Roberts declared. Panasonic rolled out a line of HDTVs powered by tru2way, but stopped selling them in 2010.
Comcast also used the show to announce a deal with TiVo, and to trot out a portable DVR/set-top device with Panasonic outfitted with tru2way. The standard-def product, called the AnyPlay P-DVR (pictured above, and not to be confused with the George Foreman Grill), was not rolled out, though Comcast later reused the AnyPlay brand for an in-home video streaming device that was also discontinued.
Comcast also unveiled "Project Infinity," an initiative that set the stage for the operator's ever-expanding VOD library, and introduced Fancast, the brand of a short-lived online video hub, while also demonstrating how DOCSIS 3.0, which was on the cusp of its first deployments back then, could enable consumers to download entire movies in about four minutes.
That was also the year that Digeo displayed big retail ambitions that quickly fizzled out. At CES, Digeo was touting a high-end multi-room DVR that would start at about $1,000, work in tandem with less expensive "Moxi Mate" boxes, used a CableCARD to deliver secure linear, digital cable TV service, but did not support tru2way. But just days later, Digeo, which would be sold to Arris the following year for $20 million, confirmed it was laying off half its staff and killing two new products that were headed to retail, including the flagship box it was trumpeting at CES.
2011
Authenticated apps from pay TV providers built into retail TVs started to show their face. Comcast and Time Warner Cable kicked things off by announcing partnerships with Samsung that would provide access to programming on connected TVs, tablets and smartphones. That year, TWC struck a similar accord with Sony that was focused on Bravia sets.
With an eye fixed on the multiscreen future of its service provider partners and their eventual integration of over-the-top and social networking elements, Cisco Systems introduced Videoscape. While Videoscape was not a complete system at launch, Cisco would later fill in the gaps with several acquisitions, including 1 Mainstream, Inlet and BNI Video. Cisco has since backed away from the Videoscape brand, opting instead for a suite of a suite of multiscreen video products, including those focused on cloud DVRs, under the "Infinite" moniker.
2012
The Reference Design Kit (RDK) is now a well-known preintegrated software stack for video and broadband set-tops and gateways that's being managed by Comcast, Liberty Global and Charter Communications (via its acquisition of TWC). But back in January of 2012, details of the project, initially helmed by Comcast, began to emerge. First out of the chute was Broadcom, which announced that it was integrating the RDK into a gateway platform. These days, more than 275 companies, including CE device makers, chipmakers, software developers, system integrators and service providers, are tied into the RDK community.
2013
It was Cox's turn to push the multiscreen video needle by announcing a new mobile app developed with Cisco Systems (along with NDS, which Cisco had acquired in 2012) that support live and VOD fare, and plans to roll out a high-octane hybrid gateway with multi-room DVR capabilities from Cisco that would create the foundation for the MSO's next-gen and personalized Contour platform. Cox still has subs on its legacy Contour product, but has since cast its lot on a set-top and mobile video offering that is hosted by Comcast's X1 platform.
2014
4K was front and center at this show, as Comcast announced that it was working on an OTT-delivered VOD app for Samsung televisions. Comcast launched the app, called Xfinity in UHD, in December of 2014, initial offering small, free sample of TV shows from programmers such as NBC and USA Network.
2015
At a Cisco Systems presser, Charter Communications unveiled the Worldbox, a new hybrid IP/QAM box outfitted with a downloadable security, a cloud-powered interface and the foundation for a wide range of apps and services. Cisco was also announced as a "key" supplier of the box, but the irony, according to industry rumor, is that the box on display at the event was actually made by Humax, which was later confirmed a Worldbox supplier. Cisco, of course, exited the set-top business when it sold its CPE unit to Technicolor later that year. Arris, meanwhile, was recently tapped as a key development partner for the 2.0 version of Charter's Worldbox, which still hasn't been rolled out en masse.
This was also the year that Broadcom announced a modem reference design for DOCSIS 3.1. Several cable operators, including Comcast, WideOpenWest, RCN and Mediacom Communications, started to deploy the multi-gigabit platform for HFC networks this year.
The smarter way to stay on top of the multichannel video marketplace. Sign up below.
Thank you for signing up to Multichannel News. You will receive a verification email shortly.
There was a problem. Please refresh the page and try again.