BitTorrent Live Streams to Android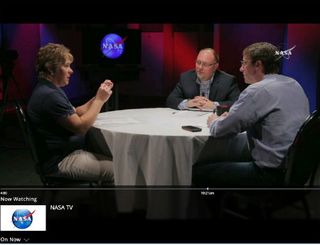 BitTorrent Live, the OTT TV service that relies on BitTorrent's P2P platform, has broadened its platform reach with the recent launch of an app for Android devices.
BitTorrent Live's initial app release for Android, available on Google Play, was issued on Jan. 26. At last check, it has been installed between 1,000 and 5,000 times.
BitTorrent Live was introduced in May 2016 at the INTX show in Boston, and is starting off as a free service. Channels offered on BitTorrent Live include One World Sports, France 24, QVC, Newsmax TV, Nasa TV (as well as Nasa's 4K channel), Awe, FightBox HD, Fast&Fun Box HD, Newsy, Clubbing TV, FilmBox Arthouse, NHK World, One America News Network, Purssuit, RT HD, TWiT, and Open News TV.
RELATED: NCTA 'Sunsetting' INTX
BitTorrent Live also supports iOS devices, Apple TV, Amazon Fire TV boxes and sticks, along with a beta version for browsers that run on Macs.
BitTorrent confirmed last fall that CFO Dipak Joshi had been named interim CEO, replacing former co-CEOs Robert Delamar and Jeremy Johnson amid a broader reorg at the company.
The smarter way to stay on top of the multichannel video marketplace. Sign up below.