BigBand Founder's New Thing: Pixie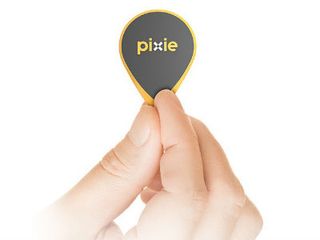 The last time we heard from Amir Bassan-Eskenazi it was 2011 and he was heading up the sale of BigBand Networks – the switched digital video pioneer he co-founded -- to Arris for about $53 million.
He's apparently been keeping busy, and now leads another startup, this one focused on the hot Internet of Things market – you know, the one that represents a $19 trillion opportunity, if we're to believe Cisco Systems.
Bassan-Eskenazi aims to get his slice of the IoT pie with a company called Pixie Technology, which has developed a digital location system that, for example, will help consumers locate precious items, like their TV remotes and phone chargers.
"Pixie," Bassan-Eskenazi explained in an email blasted out this week about his new venture, "gives everyday things a digital identity, making them instantly discoverable."
I poked around the Pixie site a bit to learn a bit more about how they'll pull that off. The system uses "Pixie Points," adhesive digital tags (there's a pic of one above) that consumers can attach to things such as the aforementioned TV remote, smartphones, tablets, a piece of luggage, your dog, and so on.
Those Pixie Points, equipped with some signaling technology with a range of up to 150 feet (with "typical" indoor performance of 30 feet to 50 feet), all communicate privately to the Pixie app for iOS or Android. Pixie claims its system is accurate within 1 foot. You can watch this video to see Pixie in action.
"It's a whole new product category that bridges the Internet of Things, mobile apps and wearable worlds," Bassan-Eskanazi noted in the email. "Pixie gives everyday things a digital identity, making them instantly discoverable."
And Pixie is already taking pre-orders, starting with a pack of four Pixie Points and a free adapter for key chains and pet collars for $39.95.
I've run a few questions by Bassan-Eskenazi to get more detail about the company, including how it's being funded, and will update this if I learn more. According to this page, Pixie has at least 24 employees, with board representation from Gal Israely of Cedar Fund and Santo Politi of Spark Capital. CrunchBase says Pixie has raised about $6 million. About $4.5 million of it was raised in December 2013, according to this SEC filing.
He's not the only former BigBand co-founder to resurface at a new startup. Ran Oz is CTO and a co-founder of Web video startup Wochit, which landed a $4.75 million A round in 2013. Update: Wochit reminded me that it raised another $11 million in 2014.
The smarter way to stay on top of the multichannel video marketplace. Sign up below.