The Battle for the Digital Content Consumer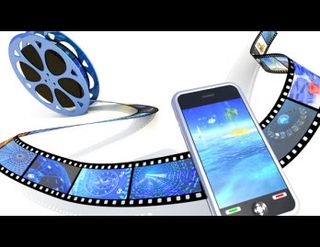 Tech titans such as Amazon, Facebook and Google are redefining the digital video market. They are putting pressure on the future of the traditional media and entertainment (M&E) industry by pushing a new content aggregation and distribution model – "super platforms" - that deliver a wide array of digital services, backed by large user communities and large amounts of cash.
Fueling this market disruption is the huge demand for digital video. The popularity of over-the-top (OTT) cannot be denied. More than 35% of North America Internet traffic during prime hours comes from Netflix. Nearly every week there is an announcement about a new service trying to carve out its own piece of the digital video pie. Just recently the NFL made a deal with Twitter to stream Thursday night NFL games online.
While these developments are great for consumers—less cost, more choice and convenience, and no iron-clad pay TV contacts—they threaten traditional content providers (TV and cable networks) and aggregators (cable and telco companies) who lack the infrastructure of a super platform. Without a viable digital play, these parties risk diluting their prominence and relevance to the modern viewer.
What can these providers and aggregators do? There is no one solution that fits all. It's about applying the methodology that bests helps them leverage their strengths. A successful digital business model should have scale, monetization and personalization. That can mean building a direct business-to-consumer digital service from the ground up, or working with affiliate partners who are already have those digital and customer credentials in place, enhancing the editorial, quality of experience, and packaging capabilities of traditional M&E companies. The clock is ticking though.
Battle Plans
Despite the pressure from these new competitors, traditional M&E companies have some distinct advantages in editorial voice and market penetration that can serve them well in the digital realm. For content providers looking to go digital, there are four key strategies they can employ:
1. Work Across Digital Content Aggregators While Maintaining Affiliate Relationships
Content providers need to work with digital content aggregators to have some influence on how consumers experience their content on those platforms while benefiting from their scale and consumer relationships. It will be important to strike mutually beneficial relationships to target digital audiences while being flexible to diversify across a number of platforms to better match where the market is going. This requires adding capabilities to provide marketing and advertising initiatives across multiple channels and the ability to quickly pivot based on which platforms provide the most value.
2. Move Fast
Speed of service is everything in digital. Turn to digital platforms that can handle multiple customer loads at scale and at a cost advantage, and agile, continuous delivery-based product engineering to allow new services to be rolled quickly.
3. Stay Close to the Consumer
Where possible, strike one-on-one relationships with consumers by leveraging available analytics tools to better cater to their needs while embedding those insights into every touchpoint the consumer engages with, even if provided by a digital platform. This is difficult for some M&E companies who have traditionally transacted over B2B relationships in the value chain – but a required capability for any B2C digital business.
4. Support Multiple Digital Models
No one digital business model will suffice. Be able to quickly launch, test and adjust multiple models that cover the wide variety of old and new customers coming aboard digital platforms of content aggregators and your own.
The strategies for aggregators that support the content distribution channel are somewhat different but still hit on the major themes of scalability, personalization and monetization; leveraging some advantages unique to them:
1. New Packaging Models
Content is the draw so repackage traditional content into appropriately priced bundles that offer targeted programming at affordable prices with optimized margins. Digital gives aggregators the luxury to test and adjust bundles to find the one that works the best.
2. Scaling Up
Aggregators need to maintain parity with super platforms that offer significant scale and service agility. They can do this by launching streaming services alongside their traditional distribution channels, or bundling different services from across their business, similar to a triple-play offer.
3. Leverage Consumer Insight, Maintain their Trust
Aggregators have a unique advantage in understanding customer behavior and preferences across numerous providers. They can use this insight to build stronger consumer relationships in the digital realm and use it as a draw to enable content providers to be profitable on their platforms. The key to maintaining this advantage is to put safeguards in place that protect privacy and security, two key concerns for digital consumers.
4. Leverage their Advantage in the Living Room
The living room is still a prized space to own in media. Aggregators have an advantage through consumer premise equipment – especially if it can provides numerous services, not just entertainment. Future opportunities lie in the Internet of Things and smart home initiatives. Aggregators should promote development tools and interfaces that produce innovations in these growth areas, creating relationships across numerous digital services providers, starting of course with media.
The battle for the digital content consumer continues to escalate, but traditional M&E brands are not down for the count. They can still compete or partner with newer, digital entrants if they invest in the appropriate capabilities that take advantage of and extend their current strengths and use those advantages to carve out their place in the digital market, capturing growth while driving profitability in their traditional business.
Youssef Tuma is a Managing Director and Global Lead for the Accenture Digital Video Business. He can be reached at youssef.d.tuma@accenture.com.
The smarter way to stay on top of the multichannel video marketplace. Sign up below.