Apple Testing 4K Streaming Box: Report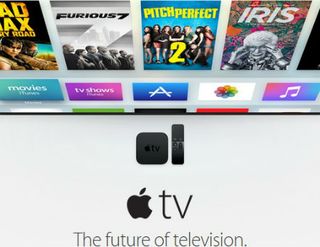 Looking to catch up on a feature already supported by its OTT platform rivals, Apple is testing a new Apple TV that can stream video in UHD/4K, Bloomberg reported.
Apple hasn't announced 4K plans, but support for that format was clearly lacking when the company introduced its apps-friendly, fourth-gen Apple TV device in the fall of 2015. Bloomberg said Apple is expected to launch its new device, codenamed "J105," later this year.
RELATED: Apple Launches New Apple TV
Adding 4K would add an element already offered on certain Roku player models, the latest Amazon Fire TV box, the new Chromecast Ultra streaming adapter from Google, and an expanding batch of Android TV-powered devices. It wouldn't be surprising to see a next-gen Apple TV device also try to close the gap with support for High Dynamic Range, as the Bloomberg report noted that the new product will also enable more vivid colors.
Bloomberg suggested that Apple's recent hiring of former Amazon Fire TV exec Timothy Twerdhal (opens in new tab) also indicates that Apple is looking to up the ante on video, and that it could enable his predecessor, Pete Distad, to resurrect Apple's troubled plans to offer a national skinny bundle OTT TV service that focuses on access to broadcast TV networks.
Research shows that Apple TV is lagging the pack. Parks Associates reported last year that Roku was the most popular brand of streaming media players, accounting for 30% of the players purchased from 1Q 2015 to 1Q 2016. Amazon and Google were tied, with 22% of sales, with Apple TV at about 20%.
The smarter way to stay on top of the multichannel video marketplace. Sign up below.
Thank you for signing up to Multichannel News. You will receive a verification email shortly.
There was a problem. Please refresh the page and try again.