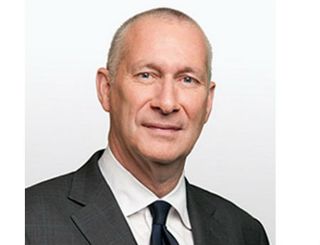 Rumors about Apple's flirtation with an OTT-TV offering has been well documented…for years. One can count on a new rumor that pushes the ball forward a yard or two to emerge about once a quarter.
The latest round of scuttlebutt claims that Apple's plans to offer a national service, with access to the major broadcast TV networks, continued to be bogged down in discussions with the networks and programmers.
While the rumors about what Apple intends to do persist, it's quite clear that the company does want to get into the pay TV business in a much bigger way. The latest evidence comes way of ESPN president John Skipper's recent interview with The Wall Street Journal.
"We've had discussions with Apple," Skipper (pictured) told the publication when asked about the emergence of streaming services from Sony (PlayStation Vue) and Sling TV. "I believe in 2016 there will be further announcements on other kinds of packages….that will get younger subscribers into the market."
Skipper heaped some praise on the new apps-friendly Apple TV platform, which already supports the authenticated WatchESPN app. But Skipper also hinted at the potential to use Apple's platform for more.
"We are big proponents of believing it would be a fabulous place to sell some subscriptions. We have ongoing conversations. They have been frustrated by their ability to construct something which works for them with programmers. We continue to try to work with them," he said.
Even as ESPN struggles with subscriber declines, it is already getting a taste of how new OTT distribution models might lend a hand.
PlayStation Vue notched an important distribution deal with Disney and ESPN in November 2015, and ESPN has been a key part of Sling TV's core package ever since its launch about a year ago.
"We see Sling TV numbers, which are significant," Skipper said. He also would not contradict the understanding that ESPN can back out if Sling TV is cannibalizing the Worldwide Leader's core business, but was satisfied so far that the consumers that Sling TV is bringing to the table are additive.
Skipper also acknowledged that ESPN's subscriber issues are tied to consumers "trading down to lighter cable packages," but stopped short of saying ESPN plans to offer a full, direct-to-consumer basis and follow in the footsteps of CBS, HBO and Showtime, but does like the idea of offering smaller packages direct, such as ESPN's test run with the Cricket World Cup.
"We are still engaged in the most successful business model in the history of media, and see no reason to abandon it," he said.
The smarter way to stay on top of the multichannel video marketplace. Sign up below.
Thank you for signing up to Multichannel News. You will receive a verification email shortly.
There was a problem. Please refresh the page and try again.