Android TV Drops 'Live Channels' Hint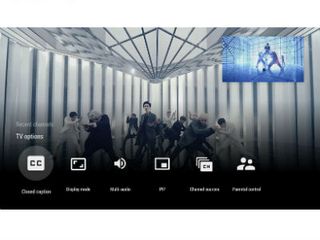 Google caused some excitement Wednesday with the release of a "Live Channels for Android TV" app.
While live is right there in the label, it doesn't appear to be live in the sense that it's compatible yet with any device, including the Nexus Player, the first Android TV-powered box.
Here's Google Play's current, vague description of the new app: "Live Channels app is for watching Live TV. Watch your favorite news, sports, movies and TV shows from various channel sources such as built-in tuner, IP-based tuners, and more and show them instantly on your Android TV."
And a screenshot sample shows that the app shows options for closed captioning, picture-in-picture, parental controls, selecting a display mode, and a way to select from available channel sources. Another screen grab shows two live TV feeds running in split-screen fashion.
So, bottom line, it appears that there will soon be a way for Android TV to live up to its name and actually have a way to support TV.
What's missing, for now, is what live channels will be supported, and whether those will come from Google directly, or if this will be some sort of HDMI pass-through implementation in future Android TV-based boxes and TVs that can support linear pay-TV services by connecting Android TV devices to a traditional cable box using and HDMI cable, and then overlaying and integrating Google's interface and Android TV's mix of over-the-top goodies…like the approach Microsoft is taking with the Xbox One and aioTV is taking with its Android-based PassBox. It's also possible that some the CE players that make Android TV devices will integrate an over-the-air digital TV tuner. So there are several possible options here.
Update: As Dave Zatz, the namesake of the ZatzNotFunny blog, pointed out to me, an integration with Silicondust is a distinct possibility. In June, Silicondust, maker of network-atttached TV tuners under the HDHomeRun brand, announced that it was demonstrating a HomerunInput plugin at the Google I/O event that enables live TV as a "core component" of the Android TV platform, going as far as far as posting some screenshots that look a lot like the ones posted with the new Google Play app.
I've asked Google for some more clarity on this one and will provide an update once we get word.
The smarter way to stay on top of the multichannel video marketplace. Sign up below.