Analyst Unsure PS Vue Poised to Become 'Major OTT Platform'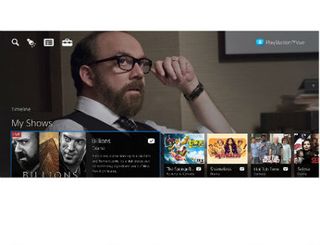 Sony PlayStation Vue is looking to change the pay TV game with this week's launch of new set of "Slim" packages that are available on a national basis.
Unlike PS Vue's multichannel service packages offered in the offering's initial seven markets (New York, Los Angeles, Chicago, Philadelphia, San Francisco, Dallas and Miami), Sony's new Slim packs don't offer access to live local broadcast TV signals. However, Sony is trying to get around that by offering next-day VOD access to shows from NBC, Fox and ABC (with content from CBS becoming available at a later date) as it looks to hammer out deals with station groups that could eventually broaden its ability to deliver local signals.
Still, PS Vue's programming gaps (A+E Networks aren't yet part of the mix, either) and current device limitations (it's currently supported on the PS3, PS4, Amazon Fire TV platform, an app for iPads and iPhones, and optimized for the Google Chromecast adapter, with support for additional platforms in the works) leave one analyst wondering if the OTT service will be successful in breaking out and becoming a major factor in the shifting pay TV landscape.
"To us, the biggest questions on Sony's product remain price and the broadcast network stream outside of the initial seven market rollout," MoffettNathanson said Monday in a blog post. "In the 203 other markets, the $30 price point looks enticing, but it does not include live broadcast network content such as news and sports or CBS on-demand content at this point in time. At the $40 dollar offering, the offering is robust, but not materially cheaper than a traditional TV package. Additionally, in order to use Sony Vue customers need to have a Playstation 3 or 4 or Amazon Fire TV device as well as a standalone broadband subscription. Putting this all together, we remain skeptical that Sony's Vue will develop into a major OTT platform."
Live locals outside the broadcasters' O&O markets "remain the biggest holdup for a true nationwide OTT offering," the MoffettNathanson added, noting that the pricing on the new Slim packages (Access Slim/ $29.99 per month; Core Slim/$34.99 per month; and Elite Slim/$44.99 per month) "effectively prices the live-streaming portion of the broadcast networks in the $2.50 per channel range."
In its analysis of Sony Vue's base package, which consists of 54 cable networks, and marrying them up to Nielsen reach data, MoffettNathanson calculates that almost 80% of the OTT-TV's channels are in the top 50.
But the firm also point out that unlike Sling TV, a skinny-bundle OTT-TV service that starts at $20 per month, Sony's PS Vue has some differentiators and feature advantages such, including a cloud DVR and rights for up to five simultaneous streams. Sling TV's service allows multiple streams for some, but not all, channels in its live TV lineup.
So, it appears that PS Vue's latest national move represents a nice step forward, but that it still has a ways to go before completing its journey to become a true threat to cable operators and other traditional MVPDs.
The smarter way to stay on top of the multichannel video marketplace. Sign up below.