Is Amazon's Streaming Stick a Sure-Fire Hit?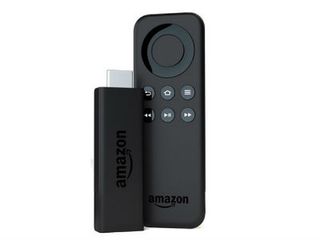 So, Amazon has already declared the Fire TV Stick as the company's "fastest-selling" device ever, but how it performs will determine whether Amazon can keep the sales momentum going.
Now that Amazon has started to ship the $39 device (I got in on the action early enough that mine should arrive by December 4 ; if you're ordering it now, you won't get yours until mid-January), some reviewers have already had a look and posted some of their initial findings on a product that will go toe-to-toe with the Google Chromecast and the Roku Streaming Stick.
Here's a quick look at the early takes:
-Dave Zatz, the namesake of the ZatzNotFunny blog, offered some mixed reviews following his first 12 hours with Amazon's new gizmo. He sprung for the Fire TV Stick's remote and found it feel "exceedingly cheap compared to the premium clicker" that come with the Fire TV box. "Having said that, a flimsy remote is infinitely more valuable than no remote… as compared to Google Chromecast, which requires a smartphone for interaction." He also found the Fire TV Stick's app support to be a bit lacking early on, but said Netflix and WatchESPN "both looked great."
-PC Mag's Will Greenwald gave Amazon's new entry a rating of "Excellent" and a designation as an Editor's Choice, despite lacking the horsepower and speed of the Amazon Fire TV box, which he also likes bunches. He, like some other reviewers, notes that users will likely need to use the Fire TV Stick's power brick – rather than powering it via its micro USB port, to ensure the device is getting enough juice to work consistently. "The Amazon Fire TV Stick takes most of what made the Fire TV compelling and cuts both its price and size by more than half," he writes.
-Digital Trends said the new device delivers plenty of pop for the price. "At just $40, the Fire TV Stick undercuts the Roku Streaming Stick in price, but puts it to shame when it comes to hardware specs. Frankly, when the Fire TV Stick was first announced, we thought it sounded a little too good to be true, but we're happy to report now that we were wrong about that," the reviewer said.
The smarter way to stay on top of the multichannel video marketplace. Sign up below.
Thank you for signing up to Multichannel News. You will receive a verification email shortly.
There was a problem. Please refresh the page and try again.