Amazon Eyes Access to the Cable Box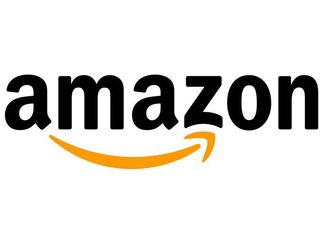 Amazon is interested in integrating its OTT and SVOD content on MVPD set-top boxes, though it's unclear if the company is nearing any agreements that would enable it to pull off what Netflix has already done on boxes distributed by Comcast, Liberty Global and TiVo's array of cable operator partners, which includes Liberty-owned Virgin Media in the U.K.
"Amazon is definitely open to those partnerships and to be fair, we haven't done as much there as Netflix have done," Alex Green, managing director of Amazon Video, said Thursday at the Cable Congress conference in Brussels, according to Bloomberg.
Green said Amazon does talk "to all sorts of players in the cable industry."
"We would partner with almost anybody, but our interests have to be aligned," Balan Nair, Liberty Media's CTO, said at the event, the report added. "When our interests and Amazon's interests are aligned, you'll see them on it, but at this point there's a reason they're not on our box."
Nair didn't elaborate on any specific business or technology-related reasons that would keep Amazon off the MSO's set-top platform, but Liberty Global does have a multi-year deal to offer Netflix on set-tops, and has also been offering access to YouTube on set-top boxes in certain markets.
RELATED: Liberty Global: Netflix for All
It's possible that some of Amazon's interests might not line up with certain MVPDs because Amazon is rumored to be developing a competitive OTT pay TV offering. Additionally, its Amazon Channels offering, available to Amazon Prime customers, sells subscriptions to services from premium programmers such as Starz, Showtime and HBO.

Still, Amazon's apparent interest in set-top integration comes as MVPDs show a greater willingness to embrace OTT services, including Hulu's SVOD service, on their set-top platforms.
RELATED: Sharpening The Aggregation Edge (subscription required)
Comcast, for example, also has plans underway to integrate Sling TV on X1 boxes (because of Comcast's interest in making Sling's international programming available) as well as YouTube (but not YouTube TV, the OTT player's coming virtual MVPD offering).
RELATED: Comcast to Stream YouTube on X1 Boxes
The smarter way to stay on top of the multichannel video marketplace. Sign up below.
Thank you for signing up to Multichannel News. You will receive a verification email shortly.
There was a problem. Please refresh the page and try again.