Altice to Hang Up Cablevision's Freewheel Service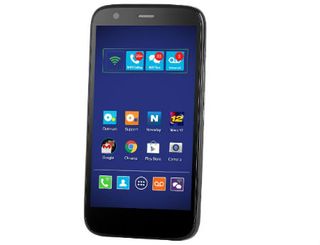 With Altice closing its acquisition of Cablevision Systems, it appears that one of the first casualties could be Freewheel, the WiFi-only phone service that Cablevision launched in early 2015.
Altice "has given Cablevision the blessing to close Freewheel," The Wall Street Journal reported in a story about cost-cutting efforts that are underway at the operator, which has also swallowed up Suddenlink.
Altice USA has been asked for further comment and if and when Freewheel might be shut down. However, the Freewheel site shows that it's still open for business, with service limited to the Android-powered Motorola (now part of Lenovo) Moto G smartphone. The number to order service (866-580-1619) was also active as of Tuesday evening.
But the Twitter handle that's been used for Freewheel (@freewheelwifi) is no longer active. The same is true of what used to be Freewheel's Google+ page, YouTube channel and Instagram account.
If Freewheel goes away, it's hard to say how many consumers will be torn up about it, since Cablevision has never said how many people bought in. Cablevision has been selling the Moto G alongside a service that runs $9.95 per month for consumers who take its MSO's high-speed Internet service, and $29.95 per month for all others.
But Cablevision was bullish on its prospects when it launched. Though Freewheel's Instagram account appears to be shut down, photos taken at the service's launch party still live on.
The smarter way to stay on top of the multichannel video marketplace. Sign up below.
Thank you for signing up to Multichannel News. You will receive a verification email shortly.
There was a problem. Please refresh the page and try again.