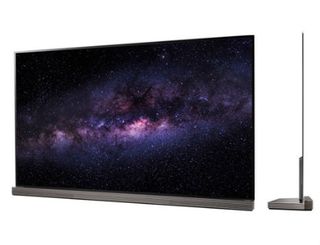 Adoption of 4K TVs has a way to go, but the good news for TV makers is that awareness of sets that use the pixel-packed format is on the rise.
According to a new report from NPD Connected Intelligence, 52% of people surveyed said they are aware of 4K/Ultra HD TV products, a stat that spikes to 73% among consumers who own an Internet-connected TV.
Those findings reflect a recent study from Leichtman Research Group that found that 41% of adults had heard of 4K/Ultra HD, up from 30% last year.
NPD, which based its results on a survey of more than 5,000 U.S. consumers 18 years old and older in late January/early February, said about one-third say they are very likely or somewhat likely to use a 4K TV in the future, with interest strongest among men, millennials and smart TV owners.
About 6 million 4K UHD TVs were sold through April 2016, according to NPD Group's Retailer Tracking Service. Strategy Analytics issued a forecast last week that predicts 11 million homes in North America will own a 4K/Ultra HD TV by the end of 2016.
On the content side, 32% said they are aware of 4K streaming services (and 42% among 18-to-34 year-olds), thanks in part to offerings on widely adopted SVOD services from Netflix and Amazon.
"While sales are spiking and demand is high, 4K UHD TVs remain an early adopter product," John Buffone, executive director, industry analyst, NPD Connected Intelligence, said in a statement. "Our data shows that just eight percent of consumers say they have used a 4K UHD TV. But, all of the trends point towards rapid growth during 2016 and beyond."
Though 4K TV awareness and adoption will likely go hand-in-hand as more content in the format becomes available, not everyone is quite as bullish. Comcast, for one, is emphasizing a strategy centered on High Dynamic Range (HDR), which supports pretty (not just more) pixels and can be applied to both HD and 4K platforms.
The smarter way to stay on top of the multichannel video marketplace. Sign up below.
Thank you for signing up to Multichannel News. You will receive a verification email shortly.
There was a problem. Please refresh the page and try again.